iPhone X Review (Comparing It To My Phone 7 After Six Weeks)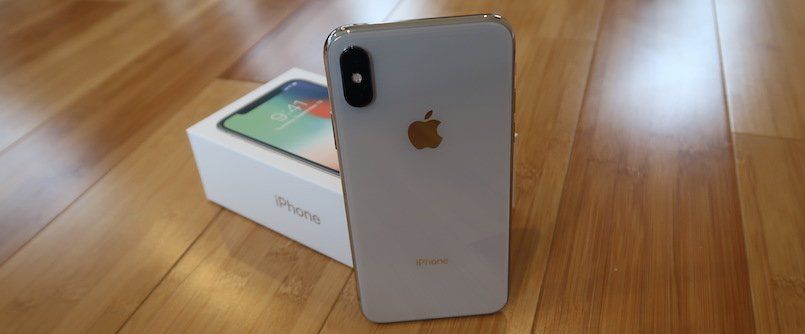 When it comes to Apple products, I'm always the first in line to buy.
However, when it comes to reviews, I take a different approach.
I like to wait.
iPhone X was released Nov. 3, and most tech sites posted their reviews the same day. How can you give an honest or comprehensive review if you've only played with it for a couple of hours?
You can't.
I've owned every iPhone since iPhone 4, and I've been using iPhone X for six weeks.
iPhone X is the first substantial iPhone upgrade since the larger screen was incorporated with iPhone 6.
The iPhone X reflects a radical change in how we utilize phones.
In this review, I'll compare iPhone X to my previous phone, iPhone 7.
Things I Love
iPhone X has the same dual-camera setup that was introduced with the iPhone 7 Plus. One camera is a f/2.4 telephoto lens, and the other is a f/1.8 wide-angle lens. When you open the camera app, it defaults to the wide angle lens, but you can click the 1x button to switch to 2x to use the telephoto lens. This lets you optically zoom without distorting the image. I don't focus too much on side-by-side phone camera comparisons because picture quality mostly comes down to personal preference when comparing premium phones. With that being said, iPhone X photos look fantastic in the side-by-side comparisons with Google Pixel 2 and Samsung Note 8.
iPhone X has a new A11 Bionic chip. Benchmark sites show this chip surpasses others by a longshot. You may not reap the benefits immediately, but it'll come in handy down the line. The chip is designed to future-proof your phone for Augmented Reality and the True Depth camera. Apple making its own silicon has become one of its most significant competitive advantages.
There's no home button, which makes the screen bigger. I thought it'd take a while to get used to this, but it was an easy adjustment. After 30 minutes I was automatically swiping up to get back to the home screen.
The animations while closing and moving between apps are buttery smooth and visually appealing.
The notch has been one of the most criticized features in tech, but you'll forget about it after a few hours of use. Ideally, you'd have a full-screen display with no bezels or black, but the technology to create a front-facing camera concealed inside the screen doesn't yet exist. Apple could've made a straight bezel line at the top of the device, but that would make it indistinguishable from other phones. The home button was a unique iPhone feature Apple used for branding. Now Apple curved the display around the camera, also for branding purposes, and used the extra screen real estate for the battery, cellular and WiFi indicators.
This is the first Apple phone to have an OLED screen with HDR. Apple calls it the Super Retina display. It's a thing of beauty with a sharp design and vibrant, realistic colors. It also has True Tone (like iPad Pros). True Tone detects light levels in your environment and balances the amount of white on your screen to make it easier to read the screen in bright light or direct sunlight.
FaceID replaced TouchID. FaceID works by beaming more than 30,000 infrared dots at your face to identify you. Face ID requires access to your eyes, nose, and mouth. It's worked for me 99% of the time. Although it's incredibly innovative technology, you might not notice it at all after the first try. I often forget my phone is locked until someone else can't get into it. FaceID uses machine learning by storing a new map of your face every time FaceID fails to learn your face better. (FaceID still works if you grow a beard or wear glasses).
The front-facing camera has TrueDepth technology. It has tremendous potential but right now it's used mostly for FaceID and Animoji. Animoji is a silly way to send emojis that animate based on YOUR facial expressions. You can send an Animoji video and record audio too. (The internet had a lot of fun with this.)
Because of the dual lens on the back and the TrueDepth camera in the front, you can take images in Portrait Mode. This setting blurs or eliminates the background around your face. Some of the portrait images I've seen are so fantastic that I can't believe they weren't taken with a "real" camera.
I've never been a fan of "wireless charging" because it's not truly wireless. But it piqued my interest when Apple incorporated wireless charging using the Qi Standard into its lineup of new phones this year. The thing that gets me excited is the ability to charge my AirPods, Apple Watch, and iPhone on the same pad at the same time with Apple's AirPower mat.
The battery lasts two hours longer than iPhone 7 and 8.
Things I Hate
iPhone X is $999. I bought it on its release day and didn't put any thought into it. It's easy to rationalize spending that much money because, if you use the phone for two years, that's less than $2 per day for something you're using more than any other product. But $999 is not a good value when you consider that you can get an Android phone with similar specs in the $300 range.
iPhone X is only 1.3 ounces heavier than the iPhone 7, but the added weight and bulk is noticeable.
The control center moved from the bottom to the top of the screen. I use the control center frequently to operate my HomeKit devices, and I could reach the top of my screen with the iPhone 7, but I can't do that with X without adjusting my hand.
TouchID had its issues, such as not working if your hands were wet. Although FaceID is a considerable improvement, it has its problems as well. Three situations in which FaceID struggles are:
If your face is in direct sunlight.
If you're trying to log in when you're in bed, and your face is on the pillow.
If your phone is flat on the table (it needs to be angled at your face to work).
It's been six weeks, and six apps on my phone aren't optimized for iPhone X yet. This means you have black bars on the top and bottom of the app and the app's screen size is the same as the iPhone 7. We're talking big name apps like Ecobee, Alexa, and some of Google's properties that still aren't optimized. It took some apps years to update when Apple switched to the bigger screen size with iPhone 6, so let's hope it doesn't take so long this time around.
I'm a fan of the True Tone display, but at times, it does funky things at night. The white changes tone in front of my eyes, but it's supposed to be gradual and seamless.
Who is this for?
iPhone 8 and 8 Plus have the same camera, wireless charging, and new A11 chip as iPhone X. Go with one of those if you're not looking to radically change your iPhone experience yet. Or if you can't justify the price ($999).
All future iPhones will have FaceID, the notch, and no home button. TouchID is not coming back. While FaceID has some drawbacks, it's definitely an upgrade over TouchID.
iPhone X is what future Apple phones will look like, and it's an entirely new iPhone experience, while familiar at the same time.
If you want to get a jumpstart on the future (and can afford it), go with iPhone X.
There's no reason not to if you upgrade your iPhone every year.
It's hard to describe the experience of iPhone X, but, simply put, it's the best phone on the market, and you should experience it for yourself.