Is Apple Watch Worth It? Why I've Worn One for 3,000 Days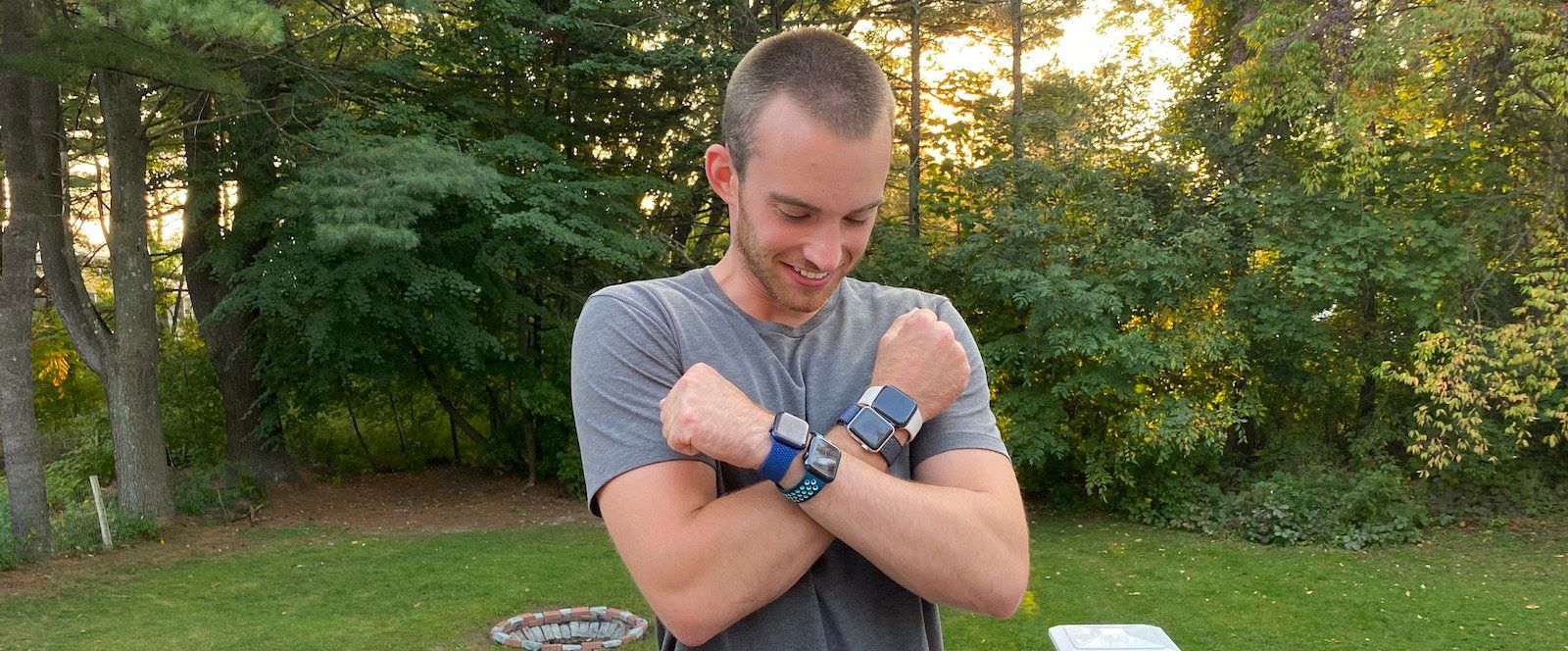 I've had an Apple Watch on my wrist for 3,000 consecutive days and owned all eight models.
In the early days, the Apple Watch didn't have a clear purpose and it was unbearably slow. But now, it's one of my favorite tech devices and I can't imagine living without it.
The Apple Watch is designed to enhance your overall well-being, whether that's by making it more motivating to stay active, reducing your phone usage, helping you locate your phone, or providing you with quicker access to things.
I'll share my eight favorite features of the Apple Watch, then touch on a few areas where it could improve. The goal is to help determine if the Apple Watch is worth its cost for you.
(This post is specifically for iPhone users since the Apple Watch needs to be paired with an iPhone to function and can't be set up independently.)
Eight Favorite Features
1. Fitness Motivation
In 2017, I had the goal of closing all three Activity Rings every day for two consecutive weeks, which requires at least 30 minutes of exercise each day. But once I accomplished that, I couldn't stop because I didn't want to break my streak, and I'm currently in the middle of a 1,500-day streak of closing my rings.
To learn how the Apple Watch has transformed me into a machine and completely changed my perspective on exercising, let's talk about the three Activity Rings that you need to close each day:
Stand. Stand for one minute during twelve different hours to close the ring.
Exercise. Record 30 minutes of movement each day to close the ring. Every full minute of movement that equals or exceeds the intensity of a brisk walk counts toward your daily Exercise goal.
Move. Burn a set amount of active calories each day to close the ring. Apple Watch uses your heart rate and physical movements to calculate your calories burned. The standard Move goal is 450 active calories, but the number can be tailored to you, based on your age, gender, and weight. You can manually change your goal whenever you want.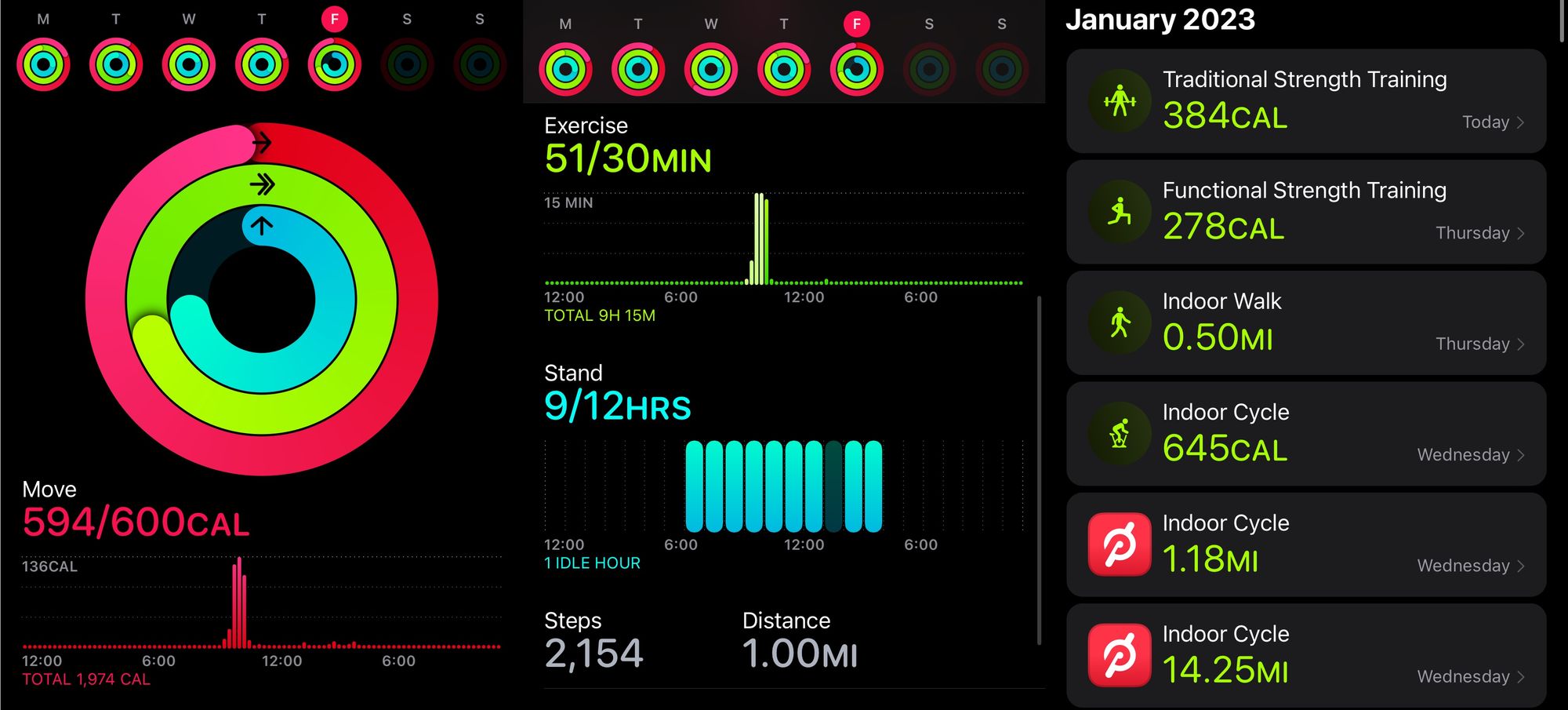 Apple Watch has more than 20 different types of workouts that you can record to count towards your goals. It has lower intensity exercises like walking, yoga, and dancing so there should be something for anyone of any fitness level. If you can't find the specific workout listed, you can track it as "Other" to get credit as if you were on a brisk walk.
Ideally, we shouldn't need a device to keep us active, but the combination of Apple Watch's Activity Rings, workout streaks, monthly challenges, and social aspect of tracking your freind's workouts, turn exercise into a fun game. It holds me accountable, and encourages me to move more often.

2. FInd Lost Phone
We've all misplaced our phone in the couch cushions or another room. To find it, you can ask someone else in the room to call it. But what if you're alone or your phone's on silent mode? The task becomes a lot harder.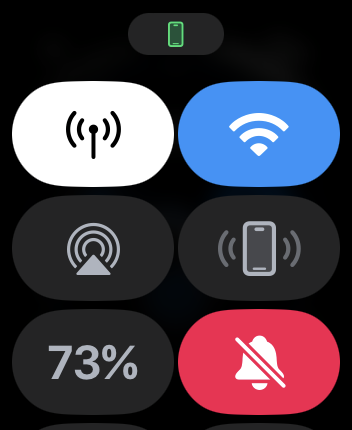 With the Apple Watch, you can easily locate your phone with a swipe up from the bottom of the watch screen, then tap of the phone shaking icon. Your phone will make a noise, even if it's on silent mode. This feature seems simple but it's incredibly useful. I use it at least once a day. When I ask new Apple Watch owners what they like about their watch, this feature is often the first thing they mention.
3. Leave Phone at Home
The Apple Watch is a great device for those who want to stay in the moment and leave their phone behind because it provides just enough basic functionality without being a distraction.
I no longer need my phone for workouts, which gives me an hour a day to disconnect and clear my head. With its GPS, the Apple Watch automatically tracks distance and location during running, biking, hiking, or walking workouts. What about music for your workout? With its 32 GB of onboard storage, music, podcasts or audiobooks can be preloaded before your workout.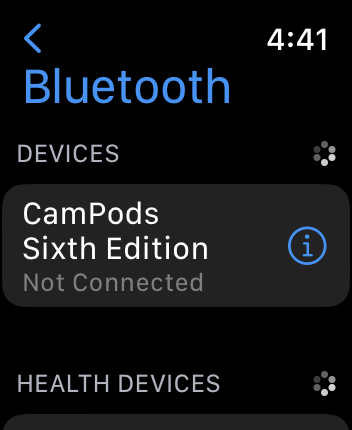 If you opt for the cellular version, it's even more convenient because you can stream Apple Music or Spotify directly from your watch without preloading. The cellular version lets you make and receive calls and texts, which provides peace of mind by allowing you to be contactable in case of emergency, without the same level of distraction as a phone. I love it for date nights with my wife.
4. Decrease Phone Screen Time
Phone notifications often lead to 15-minute distractions because I tend to do more on my phone than intended. With an Apple Watch, notifications are sent to the watch first instead of the phone. Some may think this leads to more distractions and screen time. But, after adjusting the type of notifications I received, my phone stays in my pocket for longer periods than before.
The small screen and limited functionality of the watch also prevents me from immediately acting on most notifications, allowing me to stay in the loop on important things without the need to act unless it's urgent. If you think notifications will be a distraction to you, all of them can be disabled.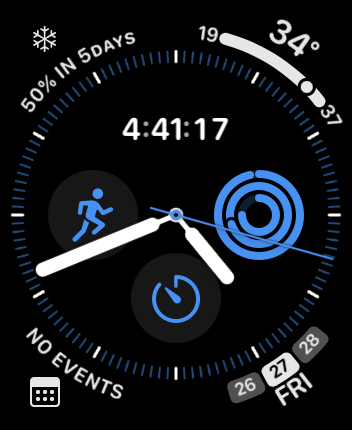 Even without notifications, your screen time can be reduced by optimizing your watch faces to access weather, time, calendar, and timer information at a glance.
5. NFC Reader
Apple Pay with iPhone is great, but it requires authentication (Face ID or Touch ID) and taking your phone out of your pocket. With the Apple Watch, you double-tap the side button and your card shows on the screen, then you point your watch at the store's card reader. Paying will never be more convenient than this. You don't need to unlock anything or take anything out of your pocket.
While Apple Pay is the one feature that worked brilliantly from the first Apple Watch, it wasn't widely accepted. Now, Apple Pay is accepted in the majority of US retail stores.
The NFC chip does more than just Apple Pay, it works with Apple Home Key too. With certain smart locks (I'm currently testing the Level Lock+), just place your watch near the lock, and it'll automatically unlock. The NFC allows for automatic workout mode activation with GymKit enabled equipment (like the Peloton Bike) too.
6. Wrist Siri
Smart speakers like HomePod or Alexa are fine, but they have limitations. To have coverage in every room, you need multiple devices, the responses may not be personalized, and there's no visual display to confirm if the assistant heard and understood your request properly.
The advantage of Siri on the Apple Watch is that it's always with you, so you don't have to shout across the room to get its attention and there's a screen to see the results. To activate Siri, just raise your watch to your face, or hold down the digital crown and speak. Siri is still Siri. It'll misunderstand you or take a while to respond, but having it on your wrist is easily the most convenient spot for it.
7. Sleep Tracking
The Apple Watch went from not being able to track sleep at all, to doing it in a mediocre way, and now it's considered one of the most accurate trackers on the market according to The Quantified Scientist.
It tracks your time in bed, time asleep, and time awake, and breaks the time slept into REM, core, and deep sleep, and graphs the data.

I'll admit that I don't love wearing something bulky on my wrist while I sleep, and prefer something like the Oura Ring or other devices that don't need to be worn. But there's no denying that the Apple Watch is now one of the best basic sleep trackers on the market and it's a great add-on feature.
8. Health Features
The Apple Watch has many additional health features that I don't use since I'm young and healthy, but it's worth quickly mentioning them.
It can detect when you've fallen and call emergency services, warn you when you're in an environment where the decibel level is loud enough to affect your hearing, or alert you when your heart rate has been elevated for more than ten minutes while you're inactive.
While it's not an official medical device, the newer Apple Watch models can perform ECG and blood oxygen tests.
The Apple Watch also has menstrual cycle tracking and the newest models have temperature sensors for more accurate ovulation tracking too.
Where It Falls Short
1. Battery Life
The current lineup of Apple Watch models will easily get you through a full day before needing a charge. In my testing, both of the new Apple Watch models get at least 32 hours of runtime, but this is on the low end compared to other wearable devices on the market.
For those who don't want to track sleep, the solution is simple: just charge your watch next to your phone before sleeping each night. With this routine, battery life is never even a thought.
But for those who do track sleep, it's a bit trickier. With a fast charger, it only takes an hour to charge from 0% to 80%. So, you'll need to find an hour every day to charge it. My advice is to pick a consistent routine. Some people prefer to charge their watch immediately after waking up, while I find it easiest to charge after working out so that it's fully juiced up after eating and showering.
2. Wrist Real-Estate
The Apple Watch has a square screen and lit-up display, which doesn't appeal to those who prioritize aesthetics in their watch selection. There's no getting around that this looks like a nerdy tech product. Luckily for me, I'm a nerd and don't own a fancy Rolex.
But if you're someone who likes nice watches, what are you supposed to do? Wear one watch on each wrist? You have limited wrist real-estate. This is where alternative activity trackers like the screenless Whoop Strap or Oura Ring will be more appealing options.
3. Lack of HRV Emphasis
Heart rate variability (HRV) is a vital health metric for measuring recovery. It can indicate changes in the body such as alcohol consumption, intense workouts, illness, etc. Fitness devices like Whoop, Oura Ring and Eight Sleep prioritize HRV tracking and monitoring, but Apple's Fitness App doesn't even mention it.
The Apple Watch records HRV in the Health app once per hour, but it doesn't present the data in a user-friendly way. You can't easily see your baseline, trends or the activity that may have affected your HRV. I'd love to see Apple put more emphasis on recovery tracking rather than solely encouraging more workouts for longer periods.
Who should get one?
The Apple Watch is a must-have for anyone who cares even just a little bit about their physical and mental well-being. It's an affordable way to potentially add extra years to your life.
It's funny because now that working out daily is such a part of my routine, I don't even need it for motivation anymore. Exercising is just like brushing my teeth and part of my daily routine now. But the Apple Watch is the primary reason I was able to establish this habit.
It's not a magic machine and it's not going to workout for you. But it can definitely make it easier to establish a routine.
There are plenty of other reasons to buy an Apple Watch aside from the fitness aspect. It may seem counterintuitive that more technology could decrease your phone usage, but if used correctly, the Apple Watch helps to disconnect from your phone without feeling completely cut off.
And if you think you can beat my ring closing streak of 1,500 days, give it a try and add me as a friend. But, be warned, I don't plan on stopping anytime soon.
Read More: Series 8 vs. SE 2 & Best Apple Watch Bands
---
Want to support this blog? (affiliate disclosure)
I'm not affiliated with any of the products that I review on this blog. I always purchase them out of my own pocket to ensure that my reviews are unbiased. However, as an Amazon Affiliate, I earn a small commission (usually between 1-4%) on some purchases made through the links in my posts. These commissions help support my blog by allowing me to buy new products and produce reviews independently.