iPhone 7 Review: Comparison to iPhone 6s (6 Favorite Features)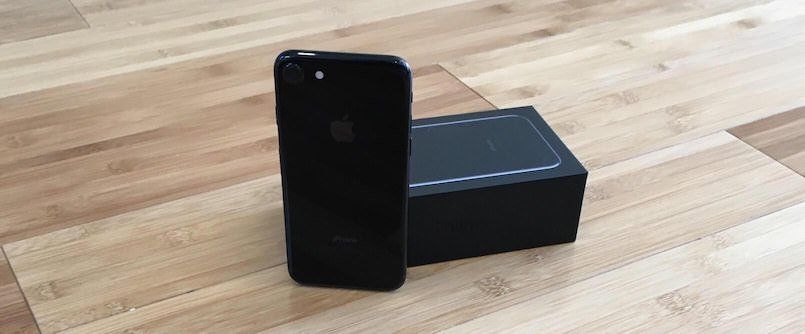 I haven't owned any brand other than Apple since the iPhone 4. What I know about other phones was gleaned from tech blogs. I don't know if the iPhone 7 is the best on the market.
I do know it is the best looking, takes the best photos, and is among the fastest. I can compare the iPhone 7 to all other models (i.e. iPhone 6s vs. iPhone 7); I've tried them all!
Things I Love
The iPhone 7 gets two more hours of battery life (under normal circumstances) as compared to the 6s.
Apple got rid of the 3.5mm headphone jack. Now, headphones are plugged into the lightning port. This helps fit a larger battery inside and protects the phone from water. As I wrote in my post about Apple's future, these are the kind of moves I want Apple to make. Apple includes a dongle to make your old headphones compatible.
The camera has improved. Both iPhone 7 versions have a 28mm f/1.8 lens and now the normal iPhone has optical image stabilization. The biggest difference is the quality of images in low-light situations. With the 7 Plus, you'll get a dual camera system. But with the normal iPhone 7, you'll only get slight improvement.
The processor gets upgraded every year. The iPhone 7 got an A10 Fusion chip. This chip has four-cores. Overall it's faster, but it's not something you'll be able to notice coming from the 6s. If you're using an iPhone 6, the speed increase will be more noticeable.
Apple phones are water resistant. They withstand up to a meter of water for up to 30 minutes. Apparently, showering with your iPhone is a status symbol.
The home button uses haptic feedback (like Apple's 3D touch). Home buttons would break in older iPhones, so the logic was to eliminate that failure by getting rid of the button.
Things I Hate
I love the new Jet Black color but it is easy to scratch. You'll need a case, yet if you're using a case, why pay an extra $100 to get the Jet Black color? I went with a fully transparent case and it keeps some of the beauty alive. But if you don't want a case, go with the matte black finish.
I'd like to get a point where battery life is never a concern. A lot of people have been calling for wireless charging (setting your phone on some kind of charging mat rather than plugging it in) but I'm looking forward to real wireless charging (where you can charge with no connection at all).
Apple needed to differentiate the iPhone 7 and iPhone 7 Plus. That's why the Plus got the dual camera system. I don't like the idea of a giant phone, but this was the first time I've considered going with the Plus version. I'd like to see the dual camera system come to the smaller phones next year.
Who is this for?
Every year, Apple says "this is the best iPhone we've ever made" in their keynote presentation. Well, yeah, I hope it is! You've had a full year to improve. Yes, the iPhone 7 is the best iPhone ever made, but is it worth upgrading coming from the 6s? If you like to upgrade every year, I don't see any reason not to this year.
If you're someone who upgrades based on features alone and already has a 6s, wait it out. Slight camera upgrades, improved battery life and water resistance aren't enough to warrant an upgrade. If you have anything older than the 6s, it's time to upgrade. You'll see two years of noticeable speed and camera improvement.