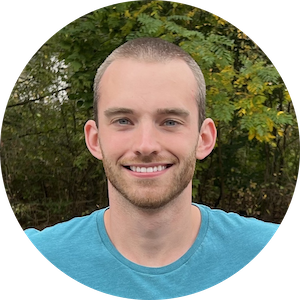 If you want someone who holds back on the truth because they're afraid of getting blacklisted by big tech companies, my blog isn't for you.
If you want someone who gets paid big bucks to promote the hottest trend (regardless of whether or not it's actually good), my blog isn't for you.
If you want someone who doesn't actually use the products they write about, my blog isn't for you.
But…
If you want authentic reviews from someone who doesn't have to answer to anyone, I made this blog for you.
Who am I?
I'm a 30-year-old entrepreneur. I've never had a real job. Instead, I've been making websites and finding ways to make money online since my early high school days.
In 2016, I started this blog as a way to brag about my tech gear. Plus, it worked as a great excuse to buy more gadgets than I needed. My initial reviews were brief write-ups on individual devices, but my specialty became comprehensive comparisons after I recognized the market was hungry for them.
The Future of Power Moves
I still love buying/testing tech products and this site will be maintained well into the future, but I only have a couple of new reviews planned: Schlage Encode Plus and EufyCam 2C.
Right now, my primary focus has shifted from Power Moves to the crypto and NFT world. I'm making content and apps for NFT collectors (like my NFTs for Rookies series) at Collector Club. Hopefully, I'm able to create a community of passionate collectors. I'd love for those who've followed Power Moves throughout the years, to bring an open mind and check out my NFT content!