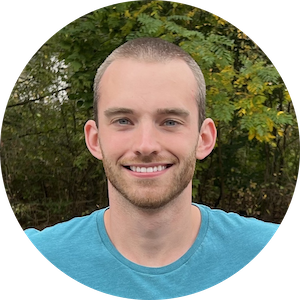 If you want someone who holds back on the truth because they're afraid of getting blacklisted by big tech companies, my blog isn't for you.
If you want someone who gets paid big bucks to promote the hottest trend (regardless of whether or not it's actually good), my blog isn't for you.
If you want someone who doesn't actually use the products they write about, my blog isn't for you.
But…
If you want authentic reviews from someone who doesn't have to answer to anyone, I made this blog for you.
Who am I?
I'm here to cut through the noise. In a world where tech reviewers are often swayed by sponsorship and brand pressures, I stand apart. I'm a 31-year-old entrepreneur with a lifelong passion for tech, unbound by conventional job constraints, and dedicated to delivering raw and authentic reviews.
Power Moves: The Journey So Far
In 2016, Power Moves was born out of my enthusiasm to showcase my tech gear. It also conveniently justified my tendency to purchase more gadgets than I needed. Now, it's known for its in-depth analysis and unbiased reviews, resonating with those who appreciate authenticity over sponsored opinions.
Exciting Times Ahead: What's Next for Power Moves?
Tech innovation never stops, and neither do I. I'm currently obsessed with fitness and life optimization tech, with upcoming reviews on the Levels Health CGM app, the 2023 Apple Watch lineup, smart buttons, massage guns, and a smart coffee scale. And yes, I'm still buzzing about Apple's new Vision Pro glasses, slated for a spring 2024 release.
YouTube: A Visual Dive into Tech Reviews
For a more immersive experience, check out my YouTube channel where my reviews and comparisons come alive visually, complementing the insights shared here on Power Moves.
Navigating New Waters: NFTs and Crypto
Navigating the crypto world was... let's say, a unique experience. I introduced NFTs to Power Moves with a simple thought: "Why not provide free, educational content on this emerging tech trend?" Sounds good, right? Not quite. I was met with skepticism and a storm of dislikes that momentarily clouded a decade's worth of tech enthusiasm and insights. Accused of scamming rather than educating, it was a strange chapter in my journey.
But here's the deal—I'm still captivated by NFTs and crypto. I believe in their potential to reshape the internet's landscape. While the backlash was a tough pill to swallow, my vision remains unclouded. It has simply found a new arena—Collector Club. Here, my beginner's guide, "NFTs for Rookies," and a unique tool, the "Flashback Machine," come to life, encouraging education and curiosity beyond the conventional crypto chaos.
In this new space, my mission continues: steering the conversation toward understanding and away from undue skepticism, all while keeping Power Moves rooted in its tech-savvy origins.