Luma Whole Home WiFi Review: Worst Mesh System On The Market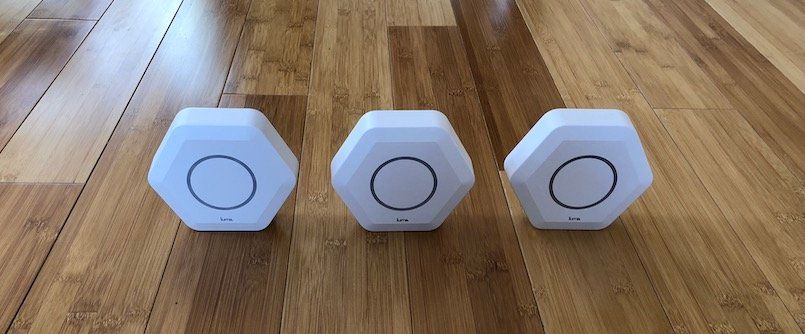 While at least half the price of Eero, Luma shouldn't be considered under any circumstances because it doesn't work consistently and the software is a mess. Here's why!
Setup (F):
You can only install through the phone app.
I've installed five different mesh systems over 10 times. Luma's connection takes the longest by a broad margin.
It was challenging to get my phone to communicate with the Luma nodes.
Software (D+):
You can do most of the things you can with Eero (like pausing, setting up user profiles, grouping devices, scheduling access). But because of the lousy interface, each takes an extra step and additional time.
Luma's app consists of several good ideas that aren't well-executed. For instance, there's built-in content for parents. You can set the filters with G, PG, PG-14, or R ratings, but it doesn't work well in real life, and you can't black or whitelist sites manually.
The app hasn't been updated in eight months and still isn't optimized for iPhone X's screen. Did Luma fire everyone in their software division?
Performance (D):
Luma's range per router is similar to Eero's, but a little shorter. Luma's three-pack should cover up to 3,000 square feet.
The three-pack covered my 1,200 house well in all spots.
The most significant problem is that it cuts out for 5-10 minutes regularly. I'm working at home all day, and notice cut-outs at least three times per day where the Internet goes down and doesn't even show up on the computer's network list. There's nothing you can do; it reconnects on its own eventually.
Your connection will get slower as you add more routers to the system.
You can't separate the 2.4 and 5 GHz signals.
Design (C-):
Luma is a small, unobtrusive hexagon. It's an interesting design and a departure from traditional routers.
It comes in four different colors.
There are design oversights: They should sit flat rather than standing vertically. The base Luma that plugs into the router struggles to stand upright because of the pressure from the Ethernet cable and power cord. My Luma was never in the position that I wanted, and it drove me crazy.
Company (D):
Luma was a startup company based out of Atlanta who debuted their router at the same time as Eero. They were one of the pioneers of the mesh revolution.
Luma was recently acquired by Newell Brands. I don't see any way Luma will still be making routers a year from now, due to the lack of software updates and its poor reputation. My guess is they're selling their current inventory, then moving Luma employees to different departments within Newell Brands.
The customer support chat was helpful and responsive, but if the company is sinking, support isn't something you should bank on.
Price (A+):
The Luma three-pack was $400 during the launch, but it's just $140 on Amazon now.
Quick Review (TL;DR)
Setup: The setup takes the longest of any mesh system by a broad margin.
Software: The app consists of good ideas that aren't well-executed or frequently updated.
Performance: The three-pack should cover up to 3,000 sq. ft., but it cuts out regularly.
Design: It's an interesting design and a departure from traditional routers, but it tips over.
Company: There's no way Luma will be making routers in a year. They have a lousy product and don't update the software.
Price: The three-pack is only $140 on Amazon.
Who is this for?
You don't want working Internet. Don't touch Luma. While it's half the price of Eero's system, it's too inconsistent. It's hard to see Luma last much longer because of its subpar product in a market that's oversaturated with quality mesh routers. I've looked at most of the major mesh systems including Velop, Orbi, and Google WiFi (read more). Google WiFi is a good bet if you're looking for a more affordable mesh system with the same basic benefits as Eero