Jaybird Run Review: Terrible Sound Quality & Connection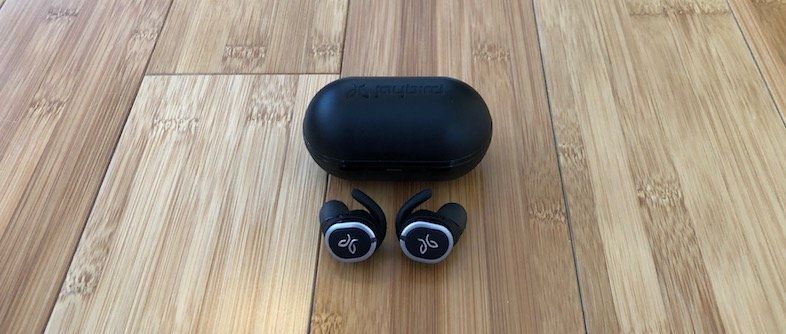 Jaybird Run earbuds are great if you're willing to sacrifice sound quality for a tight fit. They sit inside your ear and don't look as goofy as Bose SoundSport Free, but there are no equalizer settings to make them sound good, and they cut out regularly.
Sound (F):
Music sounds like it's been compressed ten times over. I can't get a good sound no matter what equalizer settings I use (although some settings are better than others). I'm not sure if this is a speaker quality issue. It might be a tradeoff to maintain connectivity.
The sound is something you could get used to, but once you try any of the other three models, you'll notice the difference. Any reviewer that claims these sound good hasn't tried anything else.
Software (C):
They have the same video lag issue that Bose had, where the video and audio are a second off, but Jaybird hasn't addressed this yet.
The connection between the left and right bud is shaky. The right always stays connected to the phone, but it loses connection with the left frequently.
I had lots of issues switching audio sources. When going from my MacBook to iPhone, I'd often have to disconnect from my MacBook, tap "Forget This Device," and put my Runs into pairing mode before they'd finally reconnect. But sometimes only the left bud wouldn't sync with the right.
Fit (B+):
They fit and stay in well. Jaybird X3s stayed in my ear well too, but I prefer Run's design because it's more comfortable and not as stressful on the ears.
These go deep into the ear canal and they're close to flush to the ear.
Design (D):
They fit closer to the ear without sticking out like Bose, but I don't like the feel of the buds or charging case because they're cheap plastic.
I don't like the location of the buttons because when you push the buttons, you push them deeper into your ear, which isn't pleasant.
The case design is poor too: there's no way see the battery life, and it's hard to tell if you've positioned the headphones in the dock correctly.
Battery (B-):
You get four hours of playback with an additional eight with the case.
Exercise (A+):
These aren't moving from your ears during the hardest of workouts. You have to exert power to pull them out of your ears. But the connection can be shaky during vigorous activity.
They won't cut out as frequently as Sony WF-1000X with movement.
They're sweat proof.