MacBook Pro (2016) Review: Is the Touch Bar Worth It?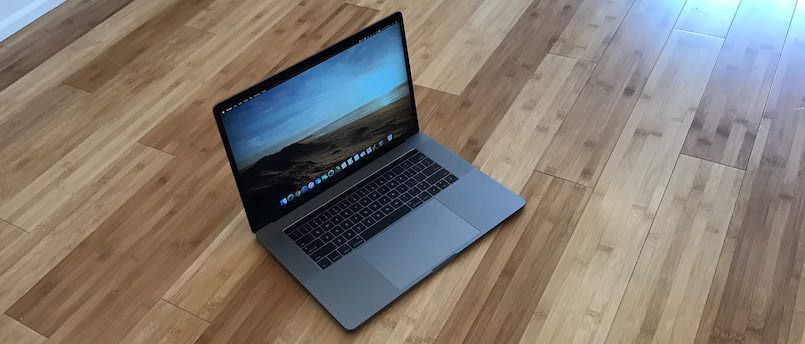 I'm sitting at a Starbucks writing this review on my new MacBook Pro With Touch Bar. It's beautiful and I need everyone here to see it.
I got my first MacBook in 2006 (before it was cool to own one).
I like to upgrade my laptop every two years. I've been anxiously waiting for Apple to roll out a new Pro line laptop since 2012. The MacBook Pro with Touch Bar is the first major upgrade to the Pro series since then.
Last year, I tested the new 12" MacBook. There were a lot of impressive engineering feats; but overall, I didn't like the small screen or the keyboard. With that being said, the 12" MacBook laid the groundwork for this year's MacBook Pro with Touch Bar.
With the MacBook Pro release, Apple has done things that even have the Apple fanboys angry. For instance, the specs aren't upgradable; they cut out useful ports; got rid of the MagSafe adapter; and the newest Kaby Lake processors aren't used. I'll address all these concerns, as well as the computer's positive attributes, below.
Things I Love
I didn't like the new butterfly keyboard on the 12" MacBook; but the MacBook Pro comes with a revision to the butterfly keyboard. It has more give, which makes it feel like you're pressing keys (unlike the last butterfly version). It's a major improvement on the first iteration and better than a conventional keyboard because it allows for a thinner laptop. Some Internet critics have claimed that it's louder; but I think that's because we're used to pressing keys hard and these don't need to be pressed hard. Either way, this keyboard is a joy to type on.
I've always owned a 13" MacBook, but I went with the 15" because it's a smaller and lighter machine than the previous 15" model with the same screen size. The 15" model is only 1" wider and a half pound heavier than the previous 13" model.
This thing is beautiful. MacBook Pros have always been an aluminium silver color, but this year they added a space gray shade. I wish they would add gold and rose gold colors, but I expect they will do so next year.
There are only four USB-C ports and no other ports (no power port, no conventional USB, no SD reader). So why's this a good thing? It's something that had to be done to move the computer industry forward. USB-C is a superior technology that will become ubiquitous. When an industry heavy hitter like Apple does this it forces other companies to follow the lead. This move also lets Apple achieve a thinner design. Apple's move to USB-C doesn't affect me; but if you're still using the older ports, Apple has made a bunch of dongles for you.
According to the benchmarks, the MacBook Pro is a faster machine relative to the previous generation. It's four years newer, so it should be. And it's faster than the comparable Surface Book in every category except gaming.
Microsoft thinks phones, tablets, laptops, and Xboxes should all operate on a universal platform. Apple doesn't believe this and I hope they don't budge (they haven't yet). A Mac needs a precise pointing device (a mouse). Lots of people are calling for a touch screen Mac; but Apple tested it and it doesn't make sense because there are things you simply can't do with a finger. Apple is keeping iOS and MacOS separate. That's where the Touch Bar comes in. If you're using your hand, everything stays at the same level.
The new Touch Bar makes sense. Why do we need old school function keys that are hardly ever used? We don't. That's why this valuable space is no longer static and can change depending on the application being used. The Touch Bar is not a finished product and might not even be in the first inning yet; but I love the direction in which the technology is headed.
My favorite new feature is the MASSIVE trackpad. It's up to two times larger compared to older models. MacBooks were already known for having a bigger than average trackpad; but this trackpad is the size of the full length of my hand. It makes sense. Why not make it as big as possible? The big trackpad and the Touch Bar are Apple's compromises on having a full touch screen Mac. It's smart.
The display is brighter and crisper, making it a solid improvement from the previous version.
It has Touch ID (like the iPhone). This makes logging in and buying things happen instantly.
The speakers sound a lot better than any laptop I've used.
Things I Hate
A maxed out MacBook Pro tops out at 16GB of RAM. This is more than enough for me. However, keep in mind that this is supposed to be a laptop for creative professionals. You'll be fine with Photoshop or Final Cut; but I can see where working with 4K video or something in VR could be an issue. It'd be nice to have the option of getting 32GB of RAM, even though it's only applicable for 1% of users. I expect this will be included in next year's version.
This notebook is made for creative people that import photos and video via SD cards, but you can't do this natively without a dongle. Like I said, I get the move to USB-C; but I'm not sure why they cut out the SD card reader.
The Touch Bar isn't ready for primetime. Though the hardware is there, there's not much that it brings to the table right now. It even slows down the process for common things we're used to (for example, turn the volume up is two clicks away, rather than one). While I can see the direction in which the technology is headed, it's going to come down to third party apps making it more useful in the interim.
This isn't rational, but I miss the light up Apple logo. Apple got rid of it to make the screen thinner.
Apple's not using the latest processors from Intel (Kaby Lake). This is partially Intel's fault; but Apple had four years to work with Intel to get the Kaby Lake in the MacBook Pros.
The MagSafe adapter is gone. If you have young kids, the chances of your MacBook falling off the table will increase. But here's the cool part: this MacBook Pro charges via a USB-C port. You have two of these ports on each side so you can pick which side is more convenient based on your workspace setup.
The 13" model starts at $1,699. It's $500 more than the previous entry-level MacBook Pro.
I want Apple to make hard technology decisions for me. They thought eliminating the headphone jack on the iPhone was the right move. That's cool. But if Apple thinks USB-C is the superior technology, why didn't they replace the lightning adapter in the phone with USB-C? The iPhone's charging cable is a lightning to USB port. The new MacBook Pros don't have a USB port. This means you can't plug your new iPhone 7 into your new MacBook Pro without buying a new cord. Apple's confused.
Who is this for?
This is the laptop of the future, but without the power that some creatives are looking for right now.
If you're desperate for a new Mac, this is a great machine and the best on the market.
If you're satisfied with your current laptop, I'd sit this one out until next year. Next year's machine will be the one you want (i.e. Kaby Lake, more RAM, more applicable uses for Touch Bar, more affordable, widespread use of USB-C, and more colors).
This generation of MacBooks is analogous to the first iPhone. The first iPhone was not a finished product (it didn't even have an AppStore); but it was needed to lay down the foundation for the next iterations.
In short, this is the best laptop on the market. Is the best value for your money? Probably not. But if you're an Apple nerd you'll be happy!