Apple Watch 2 Review: Don't Buy If You Liked The First One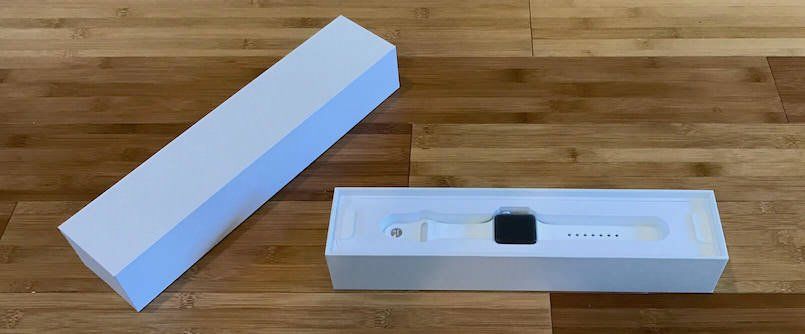 I bought the first edition of the Apple Watch on release day. (If you don't know what the Apple Watch Series 1 had to offer, go here.)
I wore my watch every day and loved it. Making purchases and receiving notifications on my watch is so cool. Also, I can alternate bands with ease to switch up the watch's appearance. Being the Apple fanboy that I am, I love showing it off. Wearing it is a statement.
However, it is slow, barely functional, and not worth the $349. Apps take up to seven seconds to open and don't provide much value.
But I've come to the conclusion that Series 2 is what Apple had in mind when they first envisioned a watch product.
Things I Love
I'm not a swimmer but this is fully waterproof. It's nice knowing it can get soaked. (The first Apple Watch was splash proof.)
The Apple Watch Series 2 has a GPS to track runs, walks, or bike rides. When I go for a bike ride, I leave my phone at home, track my ride, and listen to music via my AirPods.
If you don't use the GPS feature, you get two full days on a charge (compared to one day on the original version). My battery is around 65% by the end of the day.
Apple Watch Series 2 has a faster processor, but the speed improvement is mostly due to the new WatchOS 3 software.
This is the most accurate fitness tracker in the world.
The screen on the new Apple Watch has a much brighter screen than the first version.
Apple got rid of the gold versions, priced between $10,000 and $17,000 (depending on what kind of band you wanted). Why invest that kind of money on something that is going to be obsolete in two years? The new expensive model is made of white ceramic. It looks great, but at $1,000, it's not for me.
Things I Hate
It's not cheap; the base model is $369.
It still doesn't have its own SIM card, so it can't be used to receive texts or calls unless you're within 40 feet of your phone.
You still can't track your sleep. Other fitness trackers, like Fitbit, have this. I don't know if you'd want to wear a watch while you sleep, but Apple could create a software update to allow sleep tracking. (If you're looking for a sleep tracker, read my Sense Review,)
The battery is getting better, but it'd be nice to see further improvement. (Maybe a whole week of juice?)
Who is this for?
If you like to track your exercise and don't own a fitness band (FitBit or Apple Watch Series 1) then Series 2 is for you.
Right now, the best value is the Apple Watch Series 1. If you order directly from the Apple Store, you can upgrade the processor to match the Series 2 and cut the price. You'll get the same speed without the GPS and Waterproofing for $269. This will look like an even better deal as Apple Pay becomes more prevalent at stores and restaurants.
Once you pay with your watch, you won't want to pay any other way.