Polaroid Zip Review: Are Portable Printers Worth It?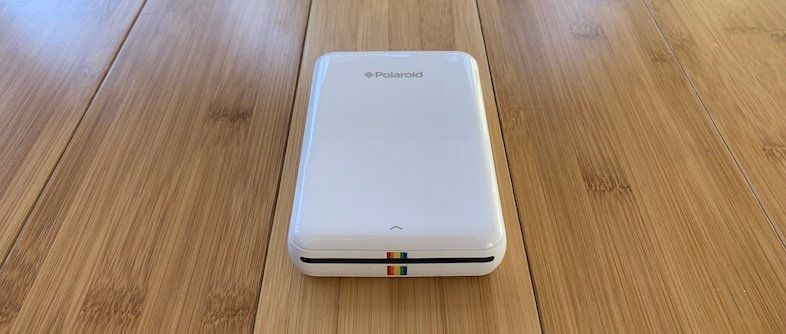 After two weeks with the Polariod Zip, I determinded that it's solid as long as you're not expecting premium prints.
Software (C+):
The app wasn't built by a software-first company. My advice: don't worry about editing, filtering or cropping your photos in the printer app. Edit beforehand, in your phone's photo app, or an app that's specifically designed for photo editing. Then, import.
You can print anything from your phone's camera roll. You can also connect with your social media profiles, like Instagram and Facebook or grab photos from your Google library.
Once you find the picture you want to print, it shows a clear diagram of what's going to be printed and what will be cut off. You can easily make adjustments, unlike Sprocket.
The app isn't intuitive or clean:
Scrolling is not smooth when going through your camera roll. It jumps.
The default camera roll interface is a two-by-six grid. You can modify it, but it changes back each time you open the app.
The pictures don't show up in the correct order. The first 150 or so are ordered correctly, but once you get past that point, all of the files are out of order. For example, my 150th picture is from late 2018, but the 151st is from 2008. It's just a bug and not a huge deal, but I'm not sure when it'll get patched.
Moving in and out of menus is slow.
I had issues installing the new firmware update. It failed multiple times before completing successfully.
Printer Quality (C-):
Once you pick a photo to print, it takes 44 seconds for it to print completely. I was impressed with the turnaround time.
The print quality is fine and you won't notice a difference in quality compared to Sprocket at a glance. But if you look closely while in direct lighting, you'll notice there is slightly less detail.
Features (D):
You don't need ink cartridges, just paper. These use ZINK Zero Ink technology. The papers have several layers and the heat, pulse, and intensity from the printer makes the paper change colors.
There's an option to add a timestamp to your printed photos.
Polaroid image editing has more features and is smoother than HP's.
You can take pictures inside the app with your camera, but I don't suggest it.
There's an interesting collage feature that lets you print four tiny pictures on one sheet. I'm not sure how valuable four tiny 1" x 1.5" images printed on an already tiny 2" x 3" sheet is.
Price (B):
Quick Review (TL;DR)
Software: Zip has a better interface for positioning photos on paper.
Print Quality: It looks about the same as Sprocket.
Features: You can create a collage of four tiny photos on one 2" x 3" paper.
Price: It's $90 on Amazon and $0.48 per photo paper.
Who is this for?
You're OK struggling a little to find photos to print in exchange for the best photo positioning experience. Scrolling through your camera roll isn't smooth and sometimes the photos are not in the right order.