Linksys Velop Review: Solid But No Value Proposition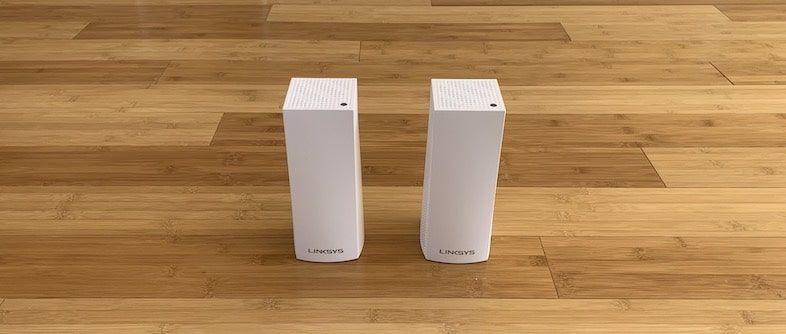 I recommend Linksys Velop (2-Set) for people who value better phone software over pure performance.
Setup: B-
Velop's phone setup is reliable, and the instructions are thorough, but sometimes you'll experience slow loading times. A wheel spins for minutes without providing an update or confirmation that your settings were saved.
You get the network running with the main node, then add more. It's a better system than Orbi's all-in-one.
When adding a second node, I've been asked to reset the node to start over the process. Everything worked fine the second time.
You only need to set up two nodes rather than three, so this should theoretically save time.
Software: B-
The phone app interface looks great and has decent features, but it can be slow. When opening the app, you can expect it to take a moment to load. It's hit or miss though and sometimes the app connection is perfect.
You can pause, schedule a pause, or block specific sites for any device on your network. For example, let's say you don't want your kids to use the internet at night. You can use the app to turn it off on any device. This is a valuable tool for parents with young kids. Though it isn't new technology, the user-friendly interface makes it much easier to implement. If you know how to turn on a smartphone, you can change the settings.
You can prioritize devices up to three devices at once. If you want your work laptop to get more of your resources, or you're uploading a video, you can prioritize that machine over the others for a set period.
You can rename devices if they're named incorrectly and see which device is connected to which node.
There is a unique "channel finder" feature that you can run if you're having issues. It will optimize each device for the best channel.
You get port forwarding, UPnP and DNS, IPv6 support, WAN, and DHCP IP reservations.
It'll work with a VPN pass-through.
There's support for MU-MIMO.
You can get notifications when a node goes offline.
You can ask Alexa for your WiFi credentials or enable your guest network.
Linksys Shield is $50/year add-on service to block inappropriate content from kids.
There's no web-based interface.
There are a few features missing that you'll see with Eero and Google WiFi:
While parents can schedule pauses on specific devices, Google WiFi and Eero let you group devices and connect them with one profile. This enables you to pause the Internet access on a set of devices.
There's no real-time bandwidth data. If my network's slow, I like to look and see what devices are hogging the internet because it could be a device downloading a software update in the background that isn't urgent.
There isn't a way to calculate total bandwidth usage among all your devices on a daily, weekly or monthly basis.
Performance: B+
Solo router performance (for baseline):
One Velop gave me an average of 95/mbps, in my house and backyard. The performance with one Velop is better than Google WiFi.
Mesh router performance (using the routers together, as intended):
Velop's two-set gave me an average of 104/mbps, in my house and backyard. Velop says this configuration will cover 4,000 square feet, but it seems closer to 3,500 square feet in my testing.
Velop has three bands, but the third band isn't a dedicated backhaul band, like Orbi, it can be used by clients too.
I didn't experience dropouts between the nodes, but a small percentage of users have. Everything depends on the structure of your house and the placement of the nodes.
Velop is a great system, but its price-to-performance ratio is terrible. It doesn't give the performance of Eero but costs the same, and it doesn't provide the value of Google WiFi.
Design: D+
It doesn't look appealing. It's tall with holes for ventilation, but the holes can also collect dust inside.
There are Ethernet two ports on each of these, meaning for a two-piece set, you'll have three ports to work with.
Velop just released a model with a wall plug-in. While I haven't tried it yet, I can see a few issues:
They are only dual-band.
They can't be bought in a pack with the Velop AC2200 router. It would cost $400 to get a system with the AC2200 base router and two plug-in routers.
You'd only have one total Ethernet port for accessories.
Who is this for?
Get Linksys Velop if you want a solid phone app experience with the benefits of a mesh system.
Velop is stuck in a strange middle ground. The performance isn't as strong as Orbi RBK50, and the app isn't as user-friendly as Eero or Google WiFi. It's tough to tell who their ideal customer is.
Velop's parental controls are great, but families are better off with Google WiFi or Eero.