Fire TV Stick 4K Review: Not bad, but lots of ads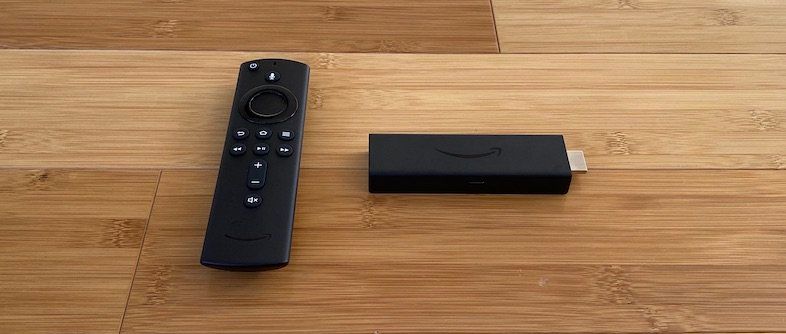 After a year of testing, I determined that Fire TV Stick 4K is best for most people because it uses a remote rather than relying on your phone.
Content: B
For HD content apps, there is Hulu, Netflix, Showtime, HBO, Sling TV, AT&T TV, YouTube, Disney+, YouTube TV, and Apple TV. Unfortunately, Vudu and Google Play aren't available on Fire TV.
Prime Video, Netflix, and YouTube are the main options for 4K HDR content.
Fire TV supports HDR10 and Dolby Vision content.
Interface: C
While Fire TV devices don't have the best interface, at least you get an interface that displays on your TV.
Fire TV provides streaming apps on your TV screen that can be opened by pressing the directional buttons on the remote.
You get a row of five recently used apps and a row of five of your favorite apps.
The downside to having apps is that you need to sign in to each app with your credentials. You're already signed in to apps on your phone so Chromecast doesn't require extra setup.
There are downsides to Fire TV's home screen interface.
The interface is cluttered with advertisements. There's a huge banner that takes up half the screen, then a smaller "sponsored" banner ad near the bottom that advertises anything from dog food to robot vacuums.
As you scroll, there are more banner ads and Amazon.com shopping recommendations.
It shows you content for apps that you don't have a subscription to.
If you want an interface on your TV and a physical remote, but don't want ads ruining the experience, Apple TV and Roku are better options. Apple TV is ad-free, while Roku has ads that stay out of the way.
You can search for movies with your voice via the remote. You can say "I want to watch Ray Donavon" and it'll show you all the streaming services that have the content and recommend one based on your subscriptions.
Fire TV is more appealing if you subscribe to your streaming services (e.g., HBO, Showtime, Starz, etc.) through Amazon with Amazon Channels. Instead of paying your cable company or streaming service directly, you can pay Amazon and get a bunch of extra features.
If you use Amazon Channels, HBO, Showtime, Starz, or CBS, the content plays inside the Prime Video app.
You won't need to use Amazon's ad-heavy home screen as often.
You'll only need the Prime Video app on your phone to watch all of your subscriptions. The standalone apps aren't needed.
The video quality is better than the standalone apps because Amazon hosts the content on their servers. Amazon uses a higher bitrate and better video compression.
You get a list of shows that you're currently watching, and it remembers your playback/current episode position.
You get "Skip Recap" and "Skip Intro" buttons on series.
You get amazing playback features. For example, when you pause a movie or show, the names of the actors in the current scene will appear. The actors that are displayed on the paused interface change dynamically as new actors come into the scene.
You can't subscribe to Netflix, Hulu, Disney+, or live TV services through Amazon Channels, so you'll still need to use Amazon's home screen if you use these services.
Smarts: B
While Chromecast only works with Google Assistant, Fire TV only works with Alexa.
You can hold down the button on your remote to search for content and perform smart home tasks with Alexa.
You can go hands-free if you have an Echo device.
You'll run into many of the same issues with Alexa as you do with Google, but Alexa works more smoothly.
You have an interface to fall back on. If the wrong episode is played or you want to watch something else, you tap one button on the remote to regain control.
When you speak directly into the remote, Alexa knows you're trying to control the TV. You don't need to specify which room or which device the content should be played on.
When you're hands-free with an Echo device, you can link your Fire TV with a specific Echo device so that when you ask Alexa to play a show, you don't need to specify where you want it played, as you do with Google.
Alexa isn't perfect but, for mainstream shows, you can just say "Alexa, play Ozark" and it'll open the show on Netflix and start playing automatically.
Remote: C
Fire TV's remote isn't as nice as Roku's remote because it feels cheaply made and the buttons don't provide much feedback, but at least you can physically touch the remote.
You get dedicated volume and power buttons to control your TV directly.
You can use the Fire TV app to control your TV as a backup.
Who is this for?
Get Fire TV Stick 4K if you want an easy-to-use interface that appears on your TV. The remote can control video playback, your TV's power, and volume. You can control the interface with your voice too (Alexa via the remote or an Echo device).