68 Smart Home Automation Ideas For 2023 & Beyond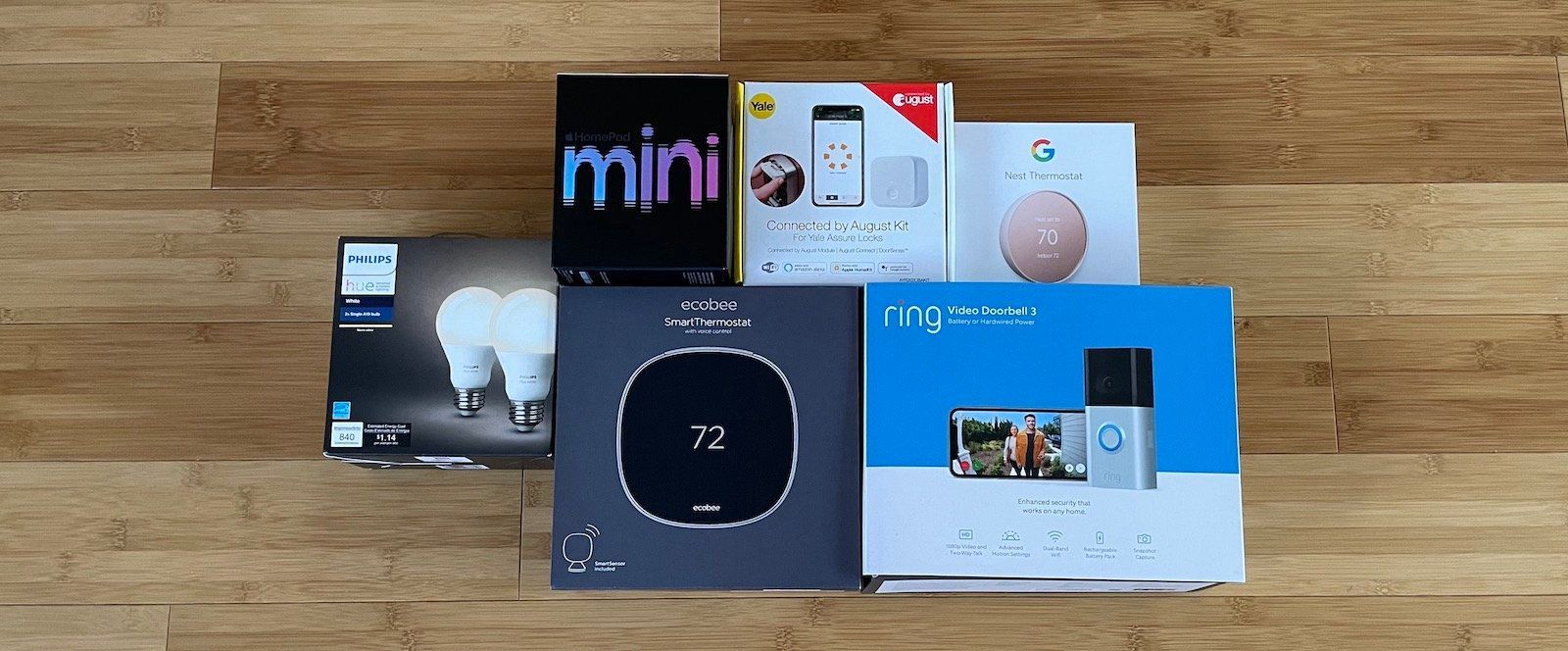 Home automation is when you program a smart home device using an app to do something automatically. Basic automation example: your smart lock sees your phone's location as you arrive home, then automatically unlocks the door.
More advanced automations require multiple smart home devices that are compatible with the same smart home platform (Amazon Alexa, Google Home, and Apple HomeKit). Advanced automation example: flash a set of smart lights when the home office door is opened.
IFTTT is a tool that takes automations to the next level by creating a chain of rules that start when something changes. For example, IFTTT could turn off your thermostat when the price of electricity gets beyond a certain threshold.
You might need an extra hub, like a SmartThings, Hubitat, Harmony, or Home Assistant, but most automations in this post shouldn't need anything aside from the compatible smart devices and IFTTT.
Smart Lights
Summary: Smart lights are a good start for smart home gear. You can set them to turn on and off by schedule or based on your phone's location. You can also use them with other smart home devices to make more complex automations.
What You Need: You can't go wrong with Philips Hue, LIFX or Nanoleaf smart lights. I've heard good things about Eufy and IKEA too, but I haven't tried either yet. I've recommended Philips Hue for years and still like them, but Nanoleaf smart lights works without a hub, which gives them a slight edge.
Smart switches cost more than smart lights, but they offer more flexibility. With smart switches, you can still turn on the light using the physical switch if needed. But with smart lights, you have to leave the switch on all the time, which can confuse visitors.
Ideas:
Use your smart lights at a lower brightness to conserve energy.
Have your lights slowly dim just before bedtime.
Dim and change your lights to a warmer color (more reddish) before bedtime to replicate the sunset.
Have all the smart lights turn off when everybody has left the house via a geofence.
Have some lights turn on when you arrive home via geofence.
Have a light wake you up in the morning via regular smart lights, Philips SmartSleep, or Casper Glow Lights rather than a jarring alarm.
Set the lights to randomly flash to make it appear as if you're home when away.
Have a specific light or set of lights flash as a reminder to take out the trash.
Automatically turn on your lights at sunset.
With Harmony Hub or Home Assistant, dim the lights when you start watching a movie.
With Harmony Hub or Home Assistant, turn up the brightness on the lights when you pause the TV.
Smart Plugs
Summary: Smart plugs turn your regular devices into smart devices. It's a great way to connect a regular lamp, coffee maker, Christmas tree, or other electronic devices to the internet.
What You Need: I recommend the Wemo Mini Smart Plug. it's compatible with all three major smart home platforms (HomeKit, Google, and Alexa), it doesn't require a hub, and it has a slim profile.
I've tried the Amazon Smart Plug and Kasa Smart Plug, and they work well, but have limited compatibility.
Ideas:
Make any lamp smart – use voice commands, create schedules, or use your phone's location to control the lights.
Turn on your Christmas tree when you arrive home and after sunset.
Create a schedule to turn off power-hungry appliances not in use.
Smart Thermostat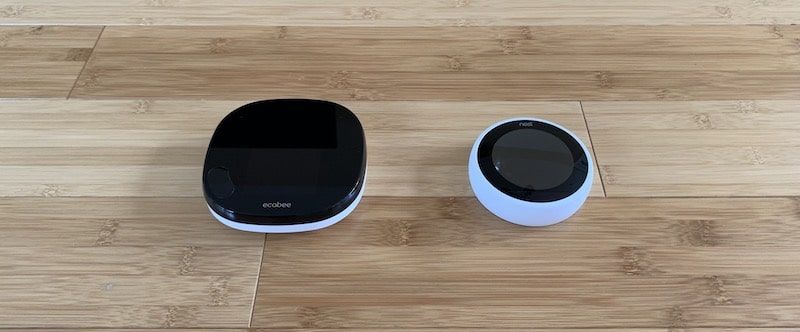 Summary: Smart thermostats save money by optimizing when heating and cooling systems should run based on a schedule. They track patterns, sense which rooms are occupied, and use a phone's location to get a sense of when and how to run a given system.
What You Need: Nest Learning Thermostat is great for those who want to save money without thinking. If you're a tinkerer and want more control, Ecobee Smart Thermostat is compatible with all smart home platforms, but it's harder to install if your house doesn't have a c-wire.
Ideas:
Use your phone's location (geofence) to change the temperature when you leave home or arrive home.
Take advantage of a smart thermostat's ability to keep the fan running after the AC compressor turns off. The coils generate cool air after they're off, so why not pump the "free air" throughout your house?
Get notified when it's time to change your HVAC's filter.
With IFTTT, set your thermostat to stay at the same temperature for set hours when electricity prices go above a certain threshold.
Get a notification when the humidity reaches a certain level.
Get a notification when the thermostat's motion sensor detects motion to let you know someone is home.
Robot Vacuums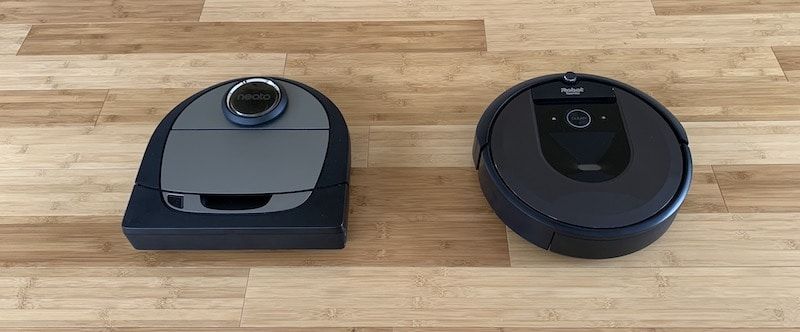 Summary: Robot vacuums can't completely replace human or manual vacuuming yet, but they're on their way. The problem is that they're loud and you don't want to listen to them while you're home. To fix this, create schedules for your robot to run its cleaning cycle or setup triggers to go back to its base when people arrive.
What You Need: For entry-level robot vacuums, I recommended Eufy. But if you want to integrate a robot into your smart home, the premium Roomba and Neato vacuums have more to offer.
Ideas:
Smart Locks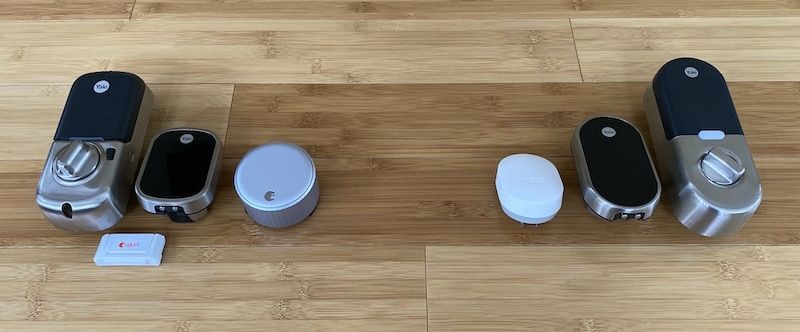 Summary: Smart locks are my favorite smart home product because they improve my life without adding any extra confusion. It's a great way to track who's opened the door and when they've opened it. Some smart locks automatically unlock when you arrive back home too.
What You Need: I've reviewed more than ten smart locks over the last three years. The August smart locks are what I recommend because they're compatible with all smart home platforms and have user-friendly software. August sells three locks, but none of them have a keypad. The Yale Assure SL Connected By August has a built-in keypad and runs via the August app making it the best of both worlds.
Ideas:
Create individual access codes for kids, guests, and extended family members. Then, get a phone notification when specific people arrive home.
Give access codes to babysitters, maids that only work during certain parts of the day.
Have a certain song play out your speakers when certain people arrive (based on which entry code is used).
Set your door to automatically lock after a set amount of time has passed. With most smart locks, you can pick intervals between 30 seconds and one hour long.
Use the August, Yale or Level Auto-Unlock feature to have your door automatically unlock once within a few feet.
With IFTTT, turn on a smart light or smart switch whenever the door is unlocked.
With IFTTT, disarm your security system whenever the door is unlocked.
Sensors
Summary: Door and window sensors aren't special by themselves, but they become powerful when you combine them with a smart home platform (HomeKit, Alexa, Google, Wink) and another smart home device. There are motion, water, multipurpose sensors too. Smart sensors will work as your trigger that tells another smart home device to perform an action.
What You Need: Ring, SimpliSafe, SmartThings, Eufy, Aqara, and Eve make door and window sensors, but each requires a specific hub made by the corresponding brand. If you already have a hub, pick the sensor that works with it. Once you have a sensor installed, you'll need HomeKit Automations, IFTTT, or Alexa Routines to implement the ideas below.
Ideas:
Receive email or text alerts if motion detectors are set-off in or around your home.
Get notified when your refrigerator is left open or slightly ajar.
Save money on lighting costs by having motion sensors shut lights off after a certain number of minutes.
Use a multipurpose sensor to get an alert when the washer is done with your clothes so that you can move it to the dryer.
Get notified when there's a leak in the basement.
Create a trigger for lights to flash when your office door is opened by another household member. This is helpful when you're in the zone and wearing noise-canceling headphones and you don't want to be frightened.
Have your smart speaker alert you to get some fresh air when a sensor notices you haven't left the room you're in.
Get a notification when certain cabinets are opened in your house (whether it's to keep teens from liquor or toddlers from potentially dangerous cleaning supplies).
Install a sensor on or inside your mailbox that alerts you upon its arrival or as a way to confirm something has been picked-up.
Set the front door to send an alert when it is left open.
Automatically change the temperature of the thermostat when you open a window.
Have a motion detector trigger cameras that stream to Fire TV or Chromecast.
Use smart light strips as accents lights that trigger with a motion sensor. Light strips are less harsh on the eyes during a midnight trip to the bathroom than a ceiling light.
Create a trigger that warms up your mattress via the Eight Sleep when your bedroom gets too cold.
Mesh WiFi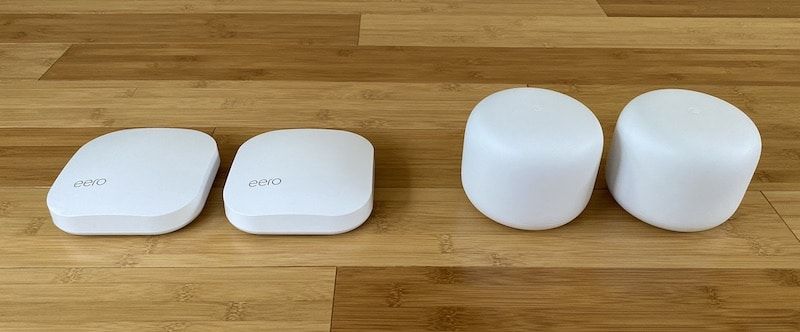 Summary: Mesh WiFi systems have improved many internet connections by extending and solidifying the coverage. The mesh systems from Google and Eero have cool automations for families who want to limit their kids' internet usage.
What You Need: Google Wifi and Eero are great systems. You can create access schedules in each respective app, but Google Wifi only works with Alexa, while Eero works with Alexa and Google. Overall, I recommend Eero because the network is typically more stable.
Ideas:
Pause the network during dinner time. You can do this with a schedule or with a voice command.
Group all the devices on your network by their owner. Then, create a scheduled downtime for the groups. It's great for bedtime or homework time.
Pause a group of devices at any time.
Smart Doorbells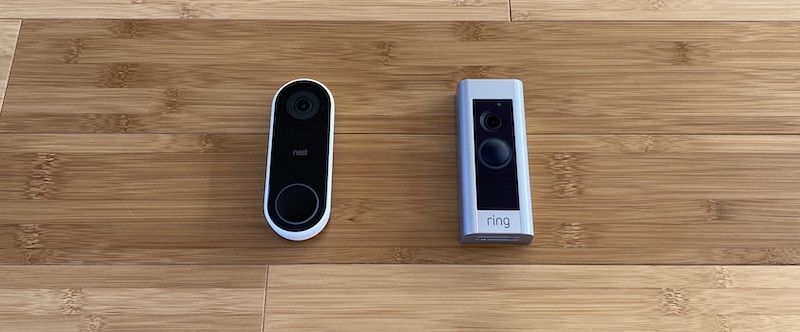 Summary: Smart doorbells are great for monitoring when packages arrive, but they can work as a trigger to perform an action within your smart home too.
What You Need: Nest Hello is a fine system, but it's locked into Google's ecosystem meaning it can't perform many automations. Ring Doorbells work with Alexa, SmartThings, Google, and IFTTT, but they don't work with HomeKit. Yobi and Netatmo work with HomeKit, but I haven't tried either.
Ideas:
Get a notification when your packages arrive by using a smart doorbell with motion alerts.
Pause the TV when someone rings your doorbell.
With IFTTT, have your lights flash on and off when someone rings the doorbell.
With IFTTT, pause a Roomba or Neato vacuum when someone rings the doorbell.
Smart Blinds
Summary: Smart blinds are a convenient way to control the amount of light in your room without having to get up from the couch. They come in two types: a complete unit that includes the blinds or shades, or a motor that can be attached to your existing blinds to make them "smart." With smart blinds, you can easily adjust the amount of light in your room using a smartphone app or other remote control.
What You Need: Ikea's FYRTUR smart blinds work with Google, Alexa, and HomeKit and they're reasonably priced (starting at $129). Lutron Serena and Tilt MySmartRollerShades are other notable smart blinds, but they're over $400 each. Soma Smart Shades 2 is a motor that connects to your current blinds to make them smart.
Ideas:
Have blinds work around the sun, making the most of natural light for heating and cooling.
Close blinds when you want to watch a movie during the daytime.
Open blinds at a particular time to aid wake up.
Close blinds during the night when you want privacy.
Open or close blinds based on your location.
NFC Tags
Summary: Modern smartphones are equipped with NFC technology, used for contactless payments like Apple Pay. Use NFC technology around the house via NFC stickers.
When you scan a sticker, it can trigger an action. For example, whenever you scan a tag, it adds a specific item to your reminder list.
What You Need: Any NFC tags on Amazon will work. Get a bag of 20 tags for around $10. You set-up the automation with the Siri Shortcuts app on iOS or Tasker on Android.
Ideas:
Scan a tag when you complete a task to check it off your list or to create a reminder to do it again.
Scan a tag next to your door to unlock your smart lock.
Scan a tag when you run out of a household item to add it to your shopping list.
Scan a tag when you're ready to work to disable all phone notifications.
Scan a tag to keep track of when a vitamin or pill was taken.
Smart Buttons
Summary: Smart buttons, like those from Tuo and Aqara, serve as the minimalist, multipurpose controllers in your smart home setup, seamlessly triggering numerous automated actions with a simple press, hold, or double press. They prove to be indispensable tools for simple and complex tasks alike, from toggling lights to initiating customized scenes. Armed with adaptability, these buttons require no wiring, granting you the freedom to place them anywhere, ensuring convenience and ease of access.
What You Need: For versatile and wallet-friendly options, consider the Tuo and Aqara smart buttons. The Tuo button shines with its magnetic back, user-friendly programming, and compatibility (works with Matter) with all smart home platforms. Aqara buttons are equally impressive, but they require a separate Aqara hub.
Ideas:
Toggle Lights and Devices: Program your button to control multiple lights or devices, turning them on/off with a simple press.
Scene Control: Customize your button to initiate particular scenes like "Movie Night," adjusting multiple devices to create the perfect ambiance.
Securing Your Home: Use the button as a panic alarm; a press could sound an alarm and send notifications to your phone, enhancing your home's security.
Simplify Routines: Assign morning or bedtime routines to a button, adjusting various devices like lights, thermostats, and coffee machines with a single press.
Music Control: Integrate the button with your sound system. A press could play/pause music, adjust the volume, or skip tracks, catering to your auditory preferences swiftly.