TrackR Pixel Review: It's Not Good At Tracking Anything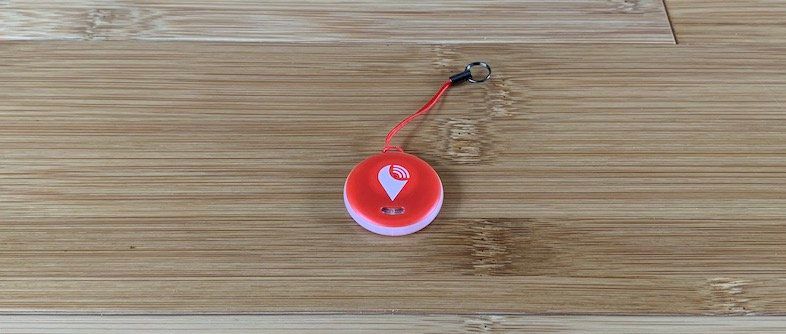 After months of testing, TrackR Pixel to have poor range and the batteries only last two months, but the upside is that it's only $15.
Range (C-):
TrackR Pixel advertises a 100ft range from your phone, but other reviewers say it's about 50ft. In my tests (in the real world with walls and cushions), I've found you'll need to be in the same room or maybe one room over for it to work.
There's a good chance TrackR is in your house, but the connection to your phone isn't strong enough for it to be recognized.
Once the connection is lost between TrackR and your phone, it won't reconnect until it gets within 25ft.
Battery (F):
TrackR's biggest differentiator has been their replaceable batteries, but now that Tile devices have replaceable batteries, what's TrackR's pitch?
TrackR sends batteries to you for free when you're running low. But getting the battery out of TrackR Pixel is not easy. I still can't do it after following their tutorial, and I'm not the only one who struggled based on the number of downvotes on their YouTube videos. Also, you'll set off the phone locator button when you use their method.
The batteries last a couple of months with minimal usage, even less if you use it frequently. What happens if you forget to switch out the batteries? You don't have a tracker. That creates unnecessary anxiety.
The batteries in my TrackR Pixel arrived with no juice. Based on Amazon reviews, this happens to other customers as well.
The battery meter in the app isn't accurate and is always changing.
Sound (B):
TrackR Pixel was louder than last year's Tile Mate (2017), but now it's the quietest tracker in this post.
You should still be able to hear it from one room away.
Design (B-):
If you're looking for something small and unobtrusive, TrackR is your best best.
TrackR Pixel has flashing LED lights. This seems useless but might help in some unusual circumstances.
TrackR devices feel cheesy and aren't well-built and not waterproof.
TrackR isn't a more affordable option if it can't outlast Tile. This observation is based on calculations rather than real life experience. I'll update this post once I've used TrackR for longer.
Software (D):
TrackR has a community feature called Crowd Locate. The problem is its network is small. There are four TrackR users in my town. That could change, but right now the community feature is useless.
A "Crowd Locate" notification goes off every time your phone exceeds 50ft from your TrackR. You only want notifications if something is lost. I don't need alerts every time I leave a room in my house.
There are separation alerts with geofencing. You'll be notified when your phone gets too far away from the tracker. There are "WiFi Safe Zones" so you won't get a warning when you're connected to your home's WiFi. The geofencing and safe zones don't work well and substantially decrease the battery life, but it's a smart concept. It'd be a massive breakthrough to flawlessly get warnings when you've left a product behind before you even think of it.
Quick Review (TL;DR)
Range: It's advertised as a 100ft range, but I found you need to be in the same room.
Software: The app is okay, but the community is much smaller than Tile's.
Battery: You get free replacement batteries, but they die every two months and randomly.
Sound: It's by far the quietest tracker.
Design: It's the size of a quarter, but it's hard to open to swap batteries.
Who is this for?
TrackR Pixel is best for you if you want to pretend you're tracking your devices, but you don't actually care if they're found. Bluetooth trackers should eliminate anxiety, but TrackR doesn't does the opposite.