Tile Mate Review: The Bluetooth Tracker Most Should Buy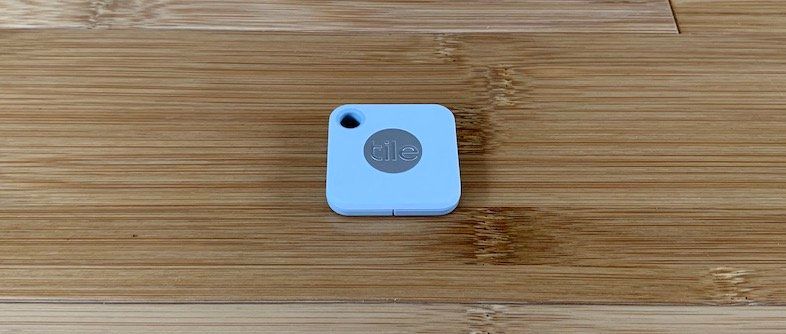 After months of testing, I found Tile Mate and Tile Pro to be the best Bluetooth trackers on the market by a wide margin because of the superior range and a huge community of users.
Range (A+):
Tile Pro gets over 300ft of range if in clear sight, according to Tile. Other reviewers say it's about 180ft in reality. I've found its range spans from one end of my house to the other. The range is incredible. It's a noticeable upgrade over Tile Mate and TrackR Pixel. Once Tile Pro is out of range, it'll reconnect once it gets within 100ft of your phone.
Tile Mate advertises a 150ft range from your phone, but other reviewers say it's about 100ft. In my tests (in the real world with walls and cushions), I've found you should remain connected as long as Tile is in your house. Once Tile Mate is out of range, it'll reconnect once it gets within 50ft of your phone (a substantial difference from Tile Pro).
Battery (A+):
Previously, you'd buy a new Tile, each year, because the batteries weren't replaceable. I was one of the few people who didn't hate this strategy. Here's what I said previously, "Tile offers a better solution than TrackR because there's no battery anxiety and you can upgrade to the newest technology every year for a discount."
Now, Tile's batteries are replaceable with the 2018 and 2020 models.
The newest Tile Pro is guaranteed to work for a year with their original batteries, and I can vouch for that because they use the same battery as the previous generations.
I only got seven months with my original Tile Mate battery, but you can buy a pack of ten (CR1632) for $5.
Why aren't I criticizing Tile for replaceable batteries? Tile made their batteries last a full year, unlike TrackR devices that are wildcards.
Sound (A+):
The Tile Mate iterations previous to the 2018 model were quieter than TrackR Pixel, but the new Tile Mate is substantially louder than TrackR Pixel.
Tile Pro (128 decibels) is louder than Tile Mate (119 decibels) and TrackR Pixel.
To my ears, Tile Pro sounds twice as loud as Tile Mate. You can hear it throughout your house, no matter how deep it's buried in the couch cushion.
You have eight ringtone options.
Design (B-):
Tile trackers are lightweight with a quality build and design that's miles ahead of TrackR. I'm sure not everyone cares, but I value craftsmanship.
Tile Pro: 42mm x 42mm x 6.5mm and 15.5 grams. It comes in white and black. It's heavier and thicker than Tile Style and Tile Sport, but these are worthwhile design compromises.
Tile Mate: 35mm x 35mm x 6.2mm and 7 grams.
It's easy to remove the battery covers, but they're going to fall off inadvertently.
Tile Pro and Tile Mate are splash proof.
When you double tap the button on Tile, it rings your phone for when you can't find it. It's a cool feature, but I mistakenly set it off once per month from my pocket. I wish the feature could be disabled.
Software (A):
There's a web app to track your phone. (Although, you can't track your Tile with the web app, and Apple already has phone tracking with Find My iPhone.)
Tile's community is much bigger than that of any other tracker. For reference, in my small town of 30,000 people, there are 260 Tiles near me but only four TrackR devices. That's important for Tile's Community Find feature. There's a much greater chance someone else will find your lost item.
Tile is the only tracking device with an Apple Watch app. It's not a throwaway app; it's useful for locating the Tile.
Tile's not only making tracking devices, but they're also building a platform. Bose, Samsonite, and other companies are implementing Tile's technology directly into their items. Hypothetically, you could locate every item you own inside Tile's app without buying any Tiles. Bose will implement this with a firmware update for the Bose SoundSport Wireless and Bose 700 headphones.
Tile has an optional service called "Tile Premium" for $30/year. It's not something most people should subscribe to, but here's what you'd get if you do:
You get free batteries for life. Considering the CR2032 batteries are less than $2, it's not a huge benefit, but it's nice to know the new batteries will arrive automatically, without requesting them.
Smart Alerts (geofencing) will alert you when you leave without your Tile by your side. This feature is still in beta, but in my experience, it didn't work well because the alerts were ten minutes late.
You get a three-year warranty with premium customer support.
You can give your friends or family access to your Tile so they can help you find it when it's missing. It's a smart idea because it increases your chances of finding it.
Quick Review (TL;DR)
Range: It'll work throughout your house (advertised 150ft range).
Software: The app is excellent, and the community is large.
Battery: The battery is guaranteed to work for a year. Then, new batteries (CR2032) are $1.
Sound: It can be heard within a room.
Design: Mate is 35mm x 35mm x 6.2mm. It feels well made and there's a circle cutout.
Who is this for?
Tile Mate is best for you if you want a solid Bluetooth tracker. But Tile Mate is not a great buy when you consider Tile Pro is only $10 more for even louder volume and more range.