Skybell HD Review: Could've Been Great But It's Not Reliable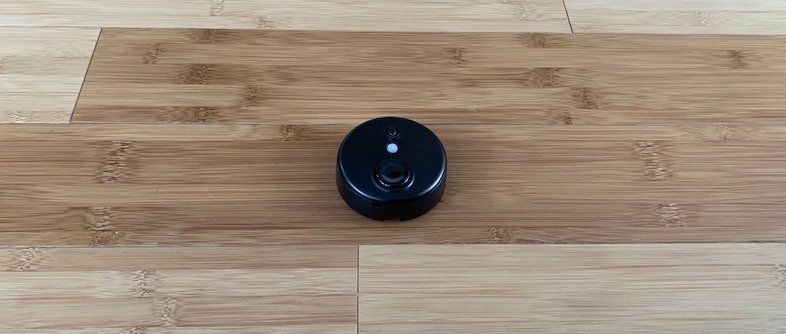 After a month of testing, I determined Skybell HD could have been an excellent budget option because of its free cloud recordings, but it's not reliable enough to recommend.
Setup (C):
You'll need wired power from your previous doorbell.
It only runs on the 2.4GHz WiFi band, which means it can run from long distances, but has a slower connection than the 5GHz band. In most cases, this shouldn't be an issue, but it provides less flexibility.
A strong WiFi connection is more important with SkyBell than any of the Ring products.
Reliability (F):
Unreliability is SkyBell's most significant flaw. There are days where all of the calls go smoothly, and events are detected and recorded, then there are days where nothing works. If SkyBell were consistent, it'd be a fantastic budget option. The instability could be due to SkyBell's cloud servers. Based on my research, other people have had similar issues.
I encountered countless errors. For example, I'd get notifications on my phone instantly, but when I tapped them, I'd often get a message saying "SkyBell cannot establish a connection."
I would also get an error message saying "You have the maximum callers for this call, please try again later." I have no idea what that means.
At one point, Skybell appeared to be working fine with a green status light. It notified me of motion, but wasn't actually recording the footage in the activity history. This appears to be a common issue because there's a page on the company site to help fix it. I had to do a do a system reset.
Overall, during the day, the motion detection is solid if you have a short range set. It may miss a clip here and here if the motion isn't obvious and it'll only provide a few false alerts per day on average, even if you're near traffic. The biggest problem is that it may not record the action it's detecting.
Once the call ends or the motion is finished, SkyBell needs at least 30 seconds to reset.
While the night time recording looks good, it doesn't detect motion well. There were times at night, where I'd be a couple of feet in front of it, and it didn't detect me. Ideally, you could change the sensitivity levels for day and night, but you can't.
App & Smarts (C):
SkyBell's app "Activity" interface is amazing. You receive huge thumbnail views of what's happening. All you have to do is tap to play the video.
You have to hold the talk button to communicate with the person on the other end, and while you do it, the other person can't talk. It makes real-time communication almost impossible.
SkyBell can be configured with other smart home devices through configurations with IFTTT and Kevo Smart Lock.
Snapping a screenshot of live footage is easy.
There's no web-based or desktop app. Your only access is through iOS or Android.
While the app interface is great, it doesn't work well and is hardly ever updated. This is typically a sign that a company is on the verge of extinction or they just don't care. There are several bugs.
The videos from the recent activity are regularly deleted and go missing on the day of the recording for no reason.
Hardware (F):
It's 2.8″ x 2.8″ x 0.9″, making it the widest model.
It looks poorly-constructed and is made of cheap plastic.
It doesn't look anything like a traditional doorbell. Will non-techies will know what to do with it? Not in my experience.
While SkyBell HD doesn't look aesthetically pleasing, but it can handle temperatures between -40°F and 150°F and it's waterproof with an IPX4 rating.
There's a green status light and white LED light on top, which acts as a nightlight.
Video Quality (A+):
SkyBell has the best video quality of all of the video doorbells I tested. The video is consistently the sharpest at 30 FPS in 1080p.
The video has a 16:9 aspect ratio.
It has a 180-degree horizontal field of view. The vertical field of view isn't listed, but it's shorter than most, which means you might not be able to see where your package was dropped.
It's the only video doorbell that has full color during night recordings. Instead of relying on infrared light, SkyBell shines white LED lights. It looks great!
Price (A+):
The list price is $200, but you'll find it on Amazon for $150.
SkyBell's cloud storage is free with no subscriptions. It will record all events and calls and store them for seven days. Once the seven days are up, the videos are automatically deleted, but you have the option of saving them to your phone.
Free cloud storage is SkyBell's biggest advantage, but unfortunately the bugginess of the overall device doesn't make it a good purchase.
Quick Review (TL;DR)
Setup: You need a wired connection and reliable, fast WiFi. The installation video is fairly easy to follow.Reliability:Motion detection is solid but there are long stretches when nothing works.
App & Smarts: The app interface is great, and it's compatible with Kevo, but sometimes it can't connect.
Hardware: It's poorly made and doesn't look like a traditional doorbell.
Video Quality: It's consistently sharp at 30 FPS in 1080p with a 16:9 aspect ratio with a 180° FoV.
Price: SkyBell HD is $150. You can store all your motion clips for FREE.
Who is this for?
Skybell HD is best for you if you're not bothered if it stops working for a few days at a time. SkyBell HD should be a fantastic budget product because they offer FREE seven-day recordings and the video quality is excellent, but there are too many bugs.