Roku Stick Plus Review: Best Value Streamer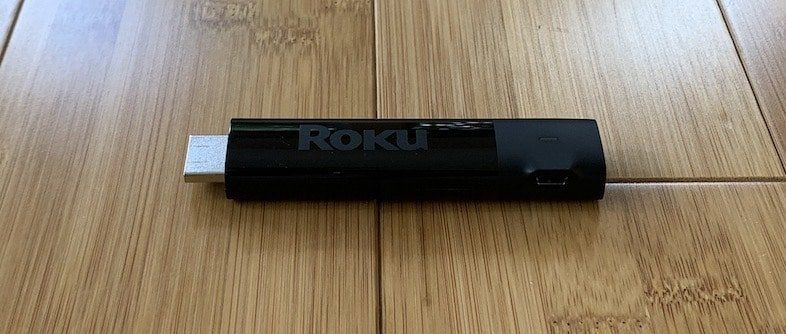 After over a year of testing, I determined Roku Streaming Stick+ is the better streaming stick because it has more content options and fewer advertisements.
Content: A
You can play 4K HDR content, but Roku doesn't support Dolby Vision, only HDR10.
There's Dolby Atmos audio support.
There are no biases with Roku's search for movies and shows. When searching for content, it'll show you your free options first (from the services you subscribe to), rather than make you pay. Roku doesn't skimp on the options, it'll show you every service that has the searched content, unlike Amazon that simplifies your options.
Prime Video, Google Play Video, Vudu, Hulu, Netflix, Showtime, HBO, Disney+, Sling TV, AT&T TV NOW, Philo, fuboTV, YouTube TV, Apple TV, Spotify, and Pandora are available with thousands of others. Roku claims to have 500,000 movies and shows.
For 4K content, you get Netflix, Prime Video, YouTube, Vudu, Apple TV, FandangoNOW, CuriosityStream, Smithsonian Earth, and others. Roku has a special section to see all available 4K content.
Roku has more 4K content than Fire TV Stick 4K.
Interface Basics: C
Roku's software has traditionally struggled with a funky menu setup, dated interface, design inconsistencies, poor app quality control, and apps that don't match the experience of the other streaming devices.
Roku's latest devices and software version (Roku OS 9.1) has cleaned up many of the issues mentioned above, but Roku doesn't attempt anything ambitious like Fire TV to modernize the interface.
You won't notice a speed difference compared to Fire TV Stick 4K. The apps take about the same about of time to fully load.
Roku devices have one big ad displayed on the right side of the home screen. You can easily distinguish the ad from the content and ads aren't displayed anywhere else. After a while, you'll forget the ad is there. Whereas Fire TV devices have ads littered between the content.
The "Roku Feed" lets you follow movies and shows and get updates when they become available. It's an amazing idea, but the execution couldn't be worse. I would love to have all my favorite or "followed" shows organized in one area and the ability to play it inside the correct app that I'm subscribed to with a simple tap, but it doesn't work smoothly:
Once you follow a show, you can't easily unfollow.
You can't see a list of shows you follow. You only see your followed shows when new episodes appear.
There's no way to choose your default apps for shows because it still gives you a huge list of options.
You can't see a list of seasons or episodes through this interface.
It's limited to shows and movies on Hulu, Prime Video, Showtime, Apple TV, and HBO.
Sometimes my preferred app wasn't shown as available.
You can't mark an episode as played.
Ecosystem Interface: C
The Roku Channel is an app made by Roku that has free movies and shows that are ad-supported. You can subscribe to HBO, Showtime, Starz, Cinemax, and Epix and keep all of your content inside one app. It's similar to Amazon Channels. If you opt for this, you'll pay via Roku rather than a cable company.
You get a bunch of great features when you subscribe to premium services through Amazon Channels, but The Roku Channel interface doesn't bring new features to differentiate from the standalone HBO, Showtime, Starz, Cinemax apps. You get to stay in one app more often, but you'll have fewer content options compared to Amazon Channels.
The "Up Next" list adds shows or movies once you start watching, but it's limiting.
New episodes don't automatically go on my list consistently.
You can't mark episodes as played.
You can't add episodes to your list.
There are fewer content subscription options.
The Roku Channel gets the job done, but it locks you into Roku's ecosystem. You'll only be able to watch your shows on Roku devices or your phone. Amazon is way more flexible. You're better off bringing your previous streaming subscriptions with you to Roku.
Smarts: C
You can ask the remote to search for shows or movies. Roku's voice search works well. By holding the button and saying a movie title, it brings up the movie and shows you which apps you can watch it with.
Unfortunately, your voice only works to search for content. You can't ask questions or perform advanced tasks like you can with Alexa.
With Private Listening mode, you can play your show's sound through the Roku phone app, then listen using headphones. It can be useful if you have roommates or if you are trying to keep the noise down. This feature is technically available with Fire TV Stick, but you have to jump through hoops to connect Bluetooth headphones through the settings menu. It's seamless with Roku.
Guest Mode is great for guest bedrooms, AirBnB houses, and places where only guests watch TV. Guests get to choose a "sign out date" and sign into apps using their credentials. On the sign out date, the guest is automatically signed out, and Roku is ready for a new guest to arrive. Friends and family can sign in without worrying about forgetting to sign out when they leave.
Automatic Account Link has a chance to be a huge feature for Roku, but it's in the beginning stages and only four streaming channels support it (Hulu, Sling, Philo, Pandora) so far. When you set up a second or third Roku device, you're automatically signed into your channels using the credentials used for your first Roku.
You can play your phone's music and videos with Roku Play-On inside the Roku app. It's similar to Apple's AirPlay.
There are Google and Alexa integrations, but there are a few issues:
The setup can be difficult.
There's a huge lag between asking a command and the smart assistant performing the action.
The commands are wordy and are often misheard. For instance, "Hey Google, turn up the volume on Roku," turns up the volume. That's a mouthful. Why wouldn't you just tap the volume rocker on the remote (unless you can't find the remote)?
Roku doesn't have a sleep timer. Your screensaver will stay on until you manually turn off the TV.
Remote: A
The Roku remote feels amazing because it's molded to your hand. It's more intuitive than Fire TV Stick 4K's remote. I can use the remote without looking at it. After ten minutes of use, you'll naturally know where everything is.
The buttons are colored and are easily identifiable.
The buttons are big, have a high profile, and lots of give.
While searching for content with your voice, you have to hold the remote close to your mouth while pressing the button for it to hear you properly. The mic could be improved.
You can control the volume and turn the TV on and off with the remote.
There are four preset streaming service app buttons on the remote that open the corresponding app. My remote came with Netflix, DirecTV Now, Sling, and Hulu buttons, but yours may vary. The service buttons are a great idea in theory, but you're stuck with useless buttons if you don't subscribe to all four services included on your remote. Ideally, these buttons could be remapped to your preferred services.
The Roku phone app is excellent. You can pick the streaming service you want to use in the app, and it'll pop up on your TV screen. Or you can use the app as a touchpad remote.
Who is this for?
Get Roku Stick Plus if you want the easiest way to watch your existing streaming services. Roku's unbiased platform gives you endless content options and an easy way to find what you want. The ads are minimal, relevant, and off to the side.