ILIFE A4s Review: Can it Compete with the Big Boys?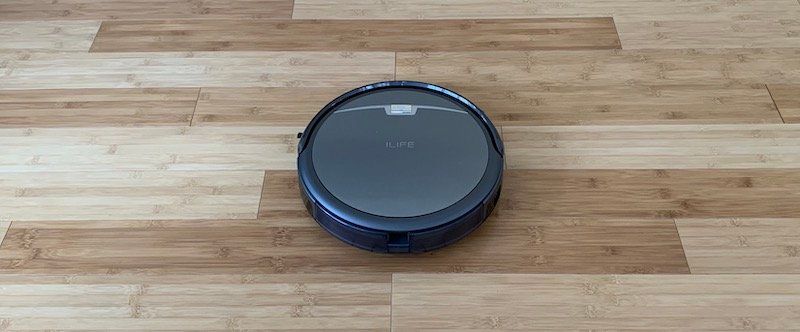 After months of testing, I determined ILIFE A4s is the best robot vacuum because of its superior suction, battery life, and price. Roomba 690 has a great app and smart home integration, and the Roomba brand is top-notch, but this model fails in all performance categories.
Navigation (D):
In my house, it takes two hours and 10 minutes to complete the cleaning cycle and return to the charging base. That's twice as long as Roomba.
It returns to the base most of the time.
There are four cleaning modes:
Auto: It does its own thing and returns to the charging base when it's down.
Spot: It moves around in a circle to clean up a spill.
Edge: It goes around the edges of a room.
Room: It'll clean a single room.
None of the robot vacuums are intelligent. They guess navigation via bump-and-run algorithms. But ILIFE takes stupidity to the next level, taking terrible routes. I've seen it avoid certain rooms consistently, then go over the same area 10 times for 30 minutes. This wasn't the case with other robot vacuums I've tested.
More on inconsistency: it usually avoids the edges of the room, but sometimes it bumps into the baseboard hard.
Because it's so small, sometimes it gets too ambitious and tries to fit under things it shouldn't. It repeatedly got stuck under my desk.
It sits lower to the ground, so it's not great when it has to transition from a wood floor to a carpet.
Suction (B):
My whole house is bamboo wood floors and the suction doesn't work as well as Deebot or Eufy on hardwood or thin carpets, but it's still enough to crush Roomba 690.
In my tests with rice and other materials spread in a fixed area, ILIFE picked up around 20% more debris than Roomba in a five-minute span on both carpets and hard floors.
The max suction mode doesn't add enough power to warrant use because it decreases the runtime.
Design (C):
It's quieter than Roomba, but not as quiet as Eufy 11S or Deebot N79S.
It has two side brushes compared to Roomba's one.
It only weighs five pounds and is a half inch shorter than Roomba, allowing it to fit into snug spaces.
The dust tray is much easier to empty and clean out. It has a 450 ml capacity, compared to Roomba's 300 ml.
You get two extra brushes and a filter.
The remote is awful in multiple ways but it's the only way to make a schedule because there's no app.
Scheduling features 24-hour military clock with weird menus.
You have to point the remote at the robot to save the settings but even then, it doesn't always work.
The precise directional controls are unusable.
The buttons don't always work.
Software (F):
There are no WiFi controls, you have to set the schedule with the remote, and it has to be the same daily schedule.
It's not compatible with any smart home platforms.
Company (C-):
ILIFE is a Chinese company with questionable customer service. Some customers have complained about being harassed after leaving a negative review.
The parts are similar to Deebot N79S and Eufy 11S (read more), but everything feels cheaply made, including the remote and charging dock.
While I haven't experienced this first hand, according to other customers, ILIFE robots tend to have a shorter lifespan than other budget robot vacuums.
Quick Review (TL;DR)
Navigation: It takes questionable routes but runs for an hour longer than Roomba.
Suction: It picks up 20% more debris than Roomba on carpets and hard floors.
Design: It's quieter than Roomba, and the bin and filters are easy to clean. Software: There's no app or smart home integration.
Company: It's a Chinese company with longevity concerns.
Who is this for?
ILIFE is best for you if you want more suction and a longer runtime than the entry-level (Roomba 600 Series) for half the price. While Deebot N79S and Eufy 11S are better options, the price of ILIFE A4s is hard to beat as long as you can deal with funky scheduling, no app, and no voice assistant support.