Eufy Smart Scale is a Must-Have Gadget Under $30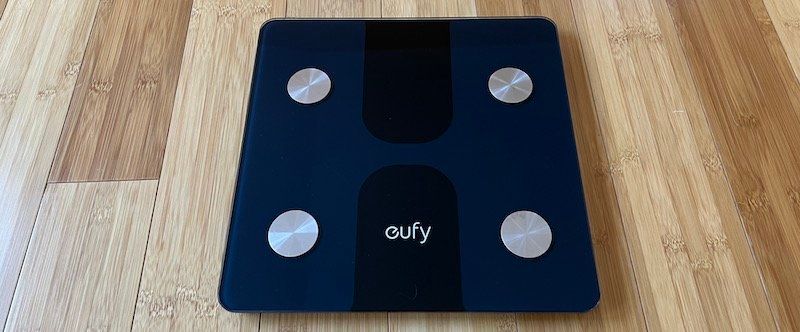 Most people don't know smart scales exist or assume they're too expensive.
I bought my Eufy Smart Scale C1 for $20 (the same price I paid for my "dumb scale").
The beauty of the Eufy smart scale is that it can be used as a regular scale if you don't want the smart features. Just step on it and your weight is displayed.
What makes a smart scale smart?
Each time you step on the scale for 4-5 seconds, with the Eufy phone app open, your weight is logged inside the app.
Eufy has four sensors on the scale that help to calculate your muscle mass and body fat percentages too. Like I said with the Amazon Halo band, at-home body fat percentage calculators are more of a reference point than accurate data.
Smart scales may be dangerous for people who have an unhealthy relationship with their weight. If that's you, stick with a normal scale, or don't download the app. But for those serious about losing or gaining weight, why not digitally track your progress? Eufy is a no-brainer.
For me? I want to put on more weight, which has been a challenge for me. This scale holds me accountable.
Two cool features
Multiple users. The scale can be connected to as many phones as needed. Anyone in your household who wants their weight logged, can download the app, create a profile, then connect to the scale via Bluetooth. With the app open, weight is automatically logged after standing on the scale for 4-5 seconds.
Automatic export of data. All of the data from your Eufy scale can be imported into the Apple Health app or the Fitbit app. The combination of an Apple Watch and a smart scale provides almost all the health metrics you need (weight, sleep, activity, heart rate, etc.) and organizes all the data into one spot (Apple Health app). The more data we have about our body, the better decisions we'll make regarding our body.
Learn more
This was just a quick email. I didn't write a post or make a video but check out the scale on Amazon to learn more.