Apple AirTags Are Miles Ahead of Other Trackers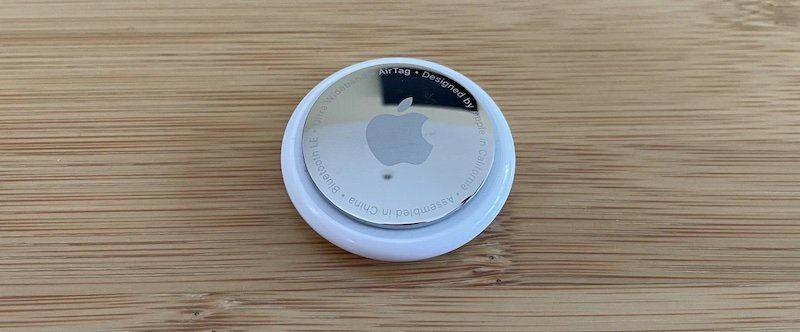 Apple's new AirTags can be put on items like backpacks, bikes, keys, or luggage to help locate them.
When you misplace your items, just open Apple's Find My app, and a map shows where the item was last seen. If your device is within Bluetooth range, just ping it and it will make a noise.
Bluetooth trackers aren't new. Tile has been making them for eight years and is the market leader. I've tested a bunch of their devices, and they usually work as intended.
What advantages do AirTags have?
AirTag Advantages
AirTags have a U1 Chip, as do all newer iPhones (11 or newer). The ultra-wideband chip gives AirTags spatial awareness, meaning that the Find My app displays exactly how far away your AirTag is when you're searching for it.
The displayed distance adjusts as you move closer to the item, and here's an arrow showing you which direction your item is located. Usually, an AirTag ping is loud enough to find it, but if it's lost deep in the couch cushions, spatial awareness should be helpful.
The second advantage is that AirTags leverage the iPhone network.
Let's say you leave your purse behind, but you're not sure where. Each time an iPhone user gets close to your purse, its location is updated inside the Find My app. You'll have a live look at where your device is before you find it.
Tile has a similar feature, Community Find, but it only works when people with the Tile app on their phone (less than ten million people) get close to it. In the US, almost half of the population owns an iPhone, meaning there's a larger network than Tile.
AirTag Disadvantages
I was expecting AirTags to be closer to $50 before the release, but $29 is reasonable and about the price of other trackers.
But the downside…
Tile has a built-in hole and keyring, but out-of-the-box there's no way to hook or stick AirTags onto anything. Apple sells a $35 holder accessory if you want to hook it onto things, but then you're looking at a $64 product.
Fortunately, the holder isn't necessary and there will be lots of cheap third-party options coming. Belkin already has one for $13.
The other downside is that Android users can't use AirTags. However, because AirTags have an NFC, if an Android user finds a missing AirTag, a message will display on their phone that provides the owner's contact information.