AirPods Pro Review: A Comfort Sacrifice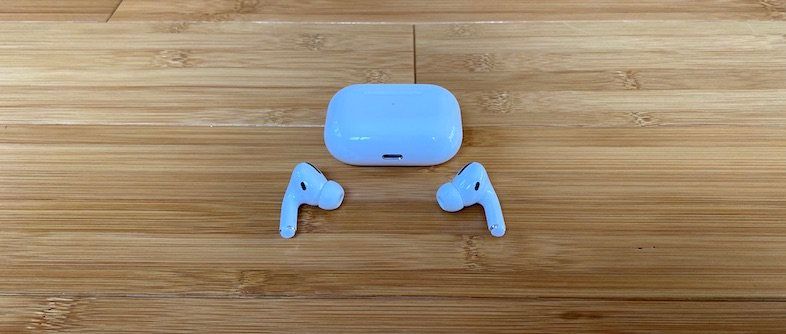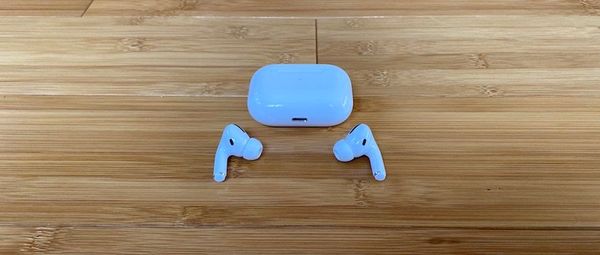 When the original AirPods were released, the tech community criticized them for looking stupid and being easy to lose.
At the time, I wrote on Power Moves "AirPods are the best Apple product since the original iPhone."
Now, this is a mainstream opinion as Apple has sold more than 60 million of them.
Why are they so successful? They fixed most of the issues from previous Bluetooth headphones.
But AirPods don't fit everyone's ears and the sound quality is nothing to write home about. AirPods Pro aim to fix both remaining issues.
The bottom line?
AirPods Pro beat AirPods in sound quality, but AirPods are still undefeated when it comes to comfort.
Sound: B+
The original AirPods sound similar to the EarPods that come with the iPhone. Even after testing lots of headphones with better sound quality, I always go back to AirPods as my primary headphone set because of the seamless design and comfortable fit.
Things are different with AirPods Pro because Apple improved the sound quality, added active noise cancellation, and made the seal tighter.
AirPods Pro feel like they have more depth and the music is more immersive than the original AirPods. And AirPods Pro sound better even with the noise-cancellation turned off.
AirPods Pro sound similar to Powerbeats Pro, but have a slight edge in the sound category because they block out more outside noise.
Powerbeats Pro bring more low-end punch, but you get better clarity from AirPods Pro.
Don't pay attention to the sound quality when picking between AirPods Pro and Powerbeats Pro. It sounds silly because headphones are used for audio, but you should focus more on the fit, design, and exercise capabilities because both provide good enough sound for most people. Audiophiles won't like either of these earbuds. You're buying these Apple-owned headphones for the software, convenience, and branding.
AirPods Pro have three different modes:
Noise Cancellation mode uses the outward-facing mics to block out your surroundings before the sounds hit your ears.
How good is the noise cancellation? It's not as good as over-ear headphones like Bose 700 or Sony WH1000XM3, but it's amazing considering the size.
A device that weighs less than the US quarter, shouldn't have the ability to block out the surroundings this well.
AirPods aren't ideal for watching movies while on planes because they struggle to overpower the plane's loud sound, but AirPods Pro are clutch for flying.
Off mode doesn't activate the mics or block noise and works just as the original AirPods do.
Transparency mode is the opposite of noise cancellation. It uses the mics to put the outside surroundings back into your ears. It's similar to what Bose does with their noise-cancelling products. You can hear like you have nothing in your ears. It's a strange experience. And it's great if you need to hear when the next subway stop is, what the pilot is saying, or you just want to snoop without being obvious.
Fit & Comfort: B-
The original AirPods have a one-size-fits-all approach without any attachments to help them stay in your ears. The fit is light and loose in my ear because they just rest in your ear. I'm confident most people can wear them until the battery dies without noticing them or experiencing discomfort.
While I love the fit of the original AirPods, many people can't get them to stay in their ears. But AirPods Pro come with three different soft silicone tip sizes. Because of the tighter seal and the customizable tips, AirPods Pro should work for the set of people who couldn't get the original AirPods to stay in.
AirPods Pro has an "Ear Tip Fit Test" where it plays a sound in your ear for five seconds to test the seal. The screen gives you feedback and tells you to pick new tips if your seal is weak. The tips are easy to change and make a satisfying click sound when they lock-in.
AirPods Pro don't have fins or hooks for extra support like Powerbeats Pro have.
AirPods Pro have the softest and most comfortable tips of any in-ear earbuds that I've tested. AirPods Pro don't feel as tight as Powerbeats Pro for the same seal. But AirPods Pro still require a seal, while the original AirPods don't.
AirPods Pro don't stay in my ear as nicely as the original AirPods. While I'm stationary, the Pods don't move, but if I yawn or laugh, I can feel them move slightly and have to push them back in.
I can use AirPods Pro for longer than Powerbeats Pro, but not by much. My ears still get tired from the combination of the seal and the pressure of the noise cancellation. I still prefer the original AirPods because the improved sound quality is not enough for me to sacrifice the brilliant comfort that the original AirPods provide. If you're happy with your original AirPods, I wouldn't change anything.
Design: A+
Earbuds:
AirPods Pro are lightweight (each weighs 0.19 ounce), sleek, and come in white.
The original AirPods don't have physical buttons. Instead, they use customizable double-tap gestures to perform playback actions. AirPods Pro have a "force sensor" on each stem that can be pinched to activate it. A single pinch will play/pause, a double pinch will skip forward, a triple pinch will skip backward, and a long press changes the noise cancellation mode.
Just like AirPods, AirPods Pro don't have a way to control the volume with a button. You'll have to use your device or say "Hey Siri, turn up the volume."
AirPods Pro will pause your music when you take a pod out of your ear.
Case:
The case will fit in your pocket.
The pods intuitively snap-in.
The case is 3.6 cubic inches and weighs 1.61 ounces.
It charges with your iPhone charging cord, charges with wirelessly with a Qi wireless mat.
Battery: A
4.5 hours of music playback on a single charge.
Three hours of talk time.
The charging case provides an additional 18 hours of juice.
The quick charge gives you an hour of battery after five minutes of charging.
Exercise: D
AirPods Pro are sweat and water-resistant (IPX4). The original AirPods aren't technically sweat-proof or waterproof, but I exercise with them every day without issues.
People who can get the original AirPods to fit won't have issues exercising with them, but because AirPods aren't attached to your ears in any way, there's always more risk than other options.
AirPods Pro don't stay in my ears during runs and the noise cancellation gives me headaches. I found myself pushing AirPods Pro into my ears every couple minutes during runs as they were about to fall out.
It's easier to change songs with Powerbeats Pro while running because the double tap on AirPods or the pinch on AirPods Pro can cause them to shift.
Who is this for?
AirPods Pro have improved sound quality due to the noise cancelation, which will be valuable if you're in public spaces often or fly frequently because the original AirPods can't overcome loud surroundings.
AirPods Pro come with a customizable fit too. If the original AirPods don't fit you, AirPods Pro may be the answer.
But if you like the original AirPods, don't upgrade. I'm keeping my original AirPods because won't sacrifice any comfort for better sound. AirPods sound good enough to me.