Ring 1 vs. Ring 3 vs. Ring 4 vs. Ring Pro: The 2021 Lineup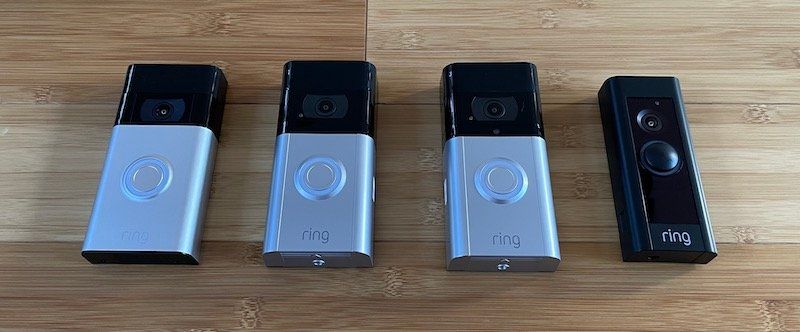 After testing the entire Ring lineup in 2018, Ring Pro stood out as the best. Even with the release of three new Ring doorbells in 2020, I determined the Ring Pro is still the superior device because the motion recording is unmatched.
Ring 1 is a good bet if you don't have doorbell wires. It has good enough video quality and records as reliably as Ring 3 for just $100.
Want to learn how I reached this conclusion? Read on to see the detailed breakdown of user-friendliness, motion recording, and design that informed my overall impression.
Setup
Ring 3 & Ring 4
Ring 3 and Ring 4 are battery-powered, which is perfect for those who don't have an existing doorbell set up. Attaching the doorbell wires will keep the battery charged if you have them. Both doorbells work on the 5GHz and 2.4GHz WiFi channels, which may make the setup process smoother, improve the video calling quality or help out in other scenarios.
Ring 1
Ring 1 is battery powered too. It won't work on the 5GHz WiFi channel, but the 2.4GHz channel is preferred by most smart home devices anyway.
Ring Pro
The Ring Pro doesn't have a battery, which means it needs pre-existing doorbell wires. While not every home has doorbell wires, they make Ring Pro a lot more powerful and reliable. Ring Pro works on the 2.4GHz and 5GHz channels.
---
Battery
Ring 3 & Ring 4
With Ring's default settings and a house facing the street, you'll get around two months of usage on a single charge. You'll only get a couple of weeks of battery if you want to improve the motion reliability. The battery is easily accessible by taking off the faceplate, then pushing the release button. The battery charges with a micro-USB cable. You'll never experience downtime with a $30 backup battery.
Ring 1
Ring 1 has about the same battery life as Ring 3, but it doesn't have door to remove the battery. You'll have to take Ring 1 off your door, then charge the doorbell with a micro-USB cable. The charging process may get annoying with frequent charges.
Ring Pro
Ring Pro is powered with doorbell wires. It removes battery anxiety because it doesn't have a battery.
---
Motion Recording
Ring 1 & Ring 3
To store your motion recordings, you'll need the Ring Protect plan for $3/month or $30/year. Tracking packages and visitors at your door is the main purpose of a video doorbell, but you won't get this service for free. Ring doorbells are essentially useless without a monthly subscription plan.
At my front door, near a busy street, I get around 50-60 false alerts, even with the street blocked off from my activity zone. I reduced the false alerts with "People Only Mode" enabled, but the motion is still recorded, which drains the battery.
With Ring's default motion recording settings ("Regular Frequency" and "Medium" sensitivity), it tends to miss occasional package deliveries. The reliability improves considerably when you crank up the motion sensitivity and the frequency of recording, but there were still two times when footage was "unavailable."
Ring 4
Pre-Roll is Ring 4's only extra feature compared to Ring 3. Pre-Roll records four seconds of low quality black and white footage before the real clip. The Pre-Roll video quality is good enough to see what happened and may prove to be important. It's a great feature, but it makes the regular Ring 3 irrelevant in the product lineup. Why not spend the extra $30 to get the extra footage?
Ring Pro
If recording people at your door is a priority, you need Ring Pro.
You can eliminate false alerts, even if you're in a high-traffic location, by customizing the settings. Ring Pro has never missed a human in my two years of on-and-off usage. It's indisputably the best motion tracking doorbell Ring has to offer.
Ring Pro has a feature like "Pre-Roll," but instead of black and white video, it's part of the real clip. Ring Pro usually starts recording five seconds before people get to your door. It records way earlier than the battery-powered Ring doorbells. You won't miss anything.
Ring Pro can record for up to 120 seconds, while the battery-powered Ring doorbells record for 20 seconds as the standard.
---
Video Quality
Ring 1
Ring 1 has a smaller field of view (155 degrees compared to 160). And the video quality isn't as crisp as Ring 3, but it's good enough to see what you need to see, and perfect for the price. Surprisingly, Ring 1 has the best night time picture quality.
Ring 3 & Ring 4
Ring 3 and Ring 4 have identical picture quality. At night, they have four inferred lights that blast on people's faces, but it's hard to decipher anything on the recordings. Also, the inferred lights tend to come on in the late afternoon when the sun is still up, which degrades the picture quality.
Ring Pro
Ring Pro has the best video quality. It delivers a consistent picture quality because of the constant power from the wires. It preserves some color at night time, rather than pure black and white. The night time recording is an improvement over Ring 3, but it's not perfect.
---
Design
Ring 1
Ring 1 has the best build quality, and it's a bit slimmer than Ring 3. Ring 1 is one solid piece and comes in a nickel or bronze color. The faceplate is made from a material that feels aluminum and can't be removed.
Ring 3 & Ring 4
Ring 3 is bulky and feels like a toy from the dollar store. It comes with two interchangeable low-quality plastic faceplates. The silver and black color options are nice, but I'd prefer a permanent faceplate with improved build-quality.
Ring Pro
Ring Pro has the best aesthetics because it's slimmest. It comes with four interchangeable plastic faceplates, which feel cheap, just like Ring 3. It's the only doorbell that has a subtle light around the button, which is perfect for visibility at nighttime.
---
Which is best for you?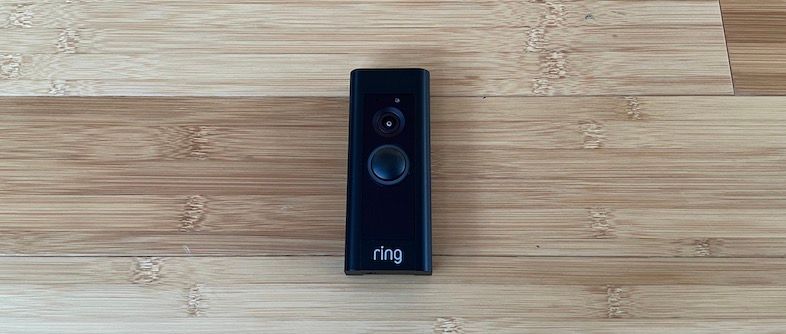 User-Friendliness (B)
Motion Recording (A+)
Design (C)
Get Ring Pro if you have doorbell wires and want the best Ring has to offer. Ring Pro requires constant power by using your previous doorbell's wires. It accurately records people who come to the door (five seconds before arriving at the door). It always records when it should, which makes it the most reliable.
---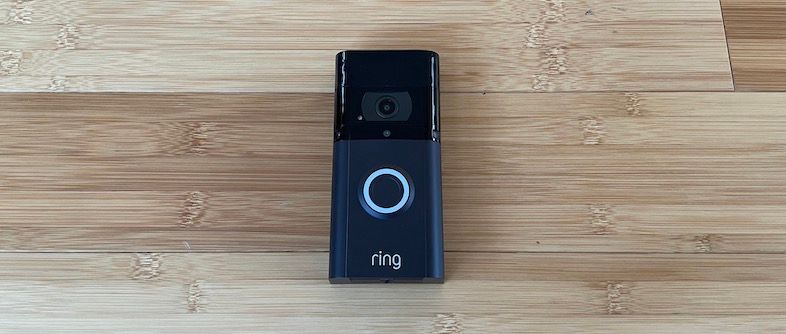 User-Friendliness (B+)
Motion Recording (B-)
Design (D+)
Get Ring 4 if you want the best battery-powered Ring. The Pre-Roll feature records a four-second black and white clip before the real motion clip starts. Ring 4 is overpriced compared to Ring 1, but it's a better choice than Ring 3 because it's just $30 to gain the Pre-Roll feature.
---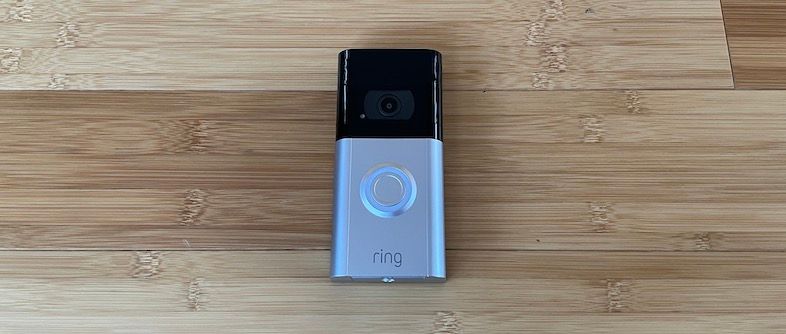 User-Friendliness (B+)
Motion Recording (C+)
Design (D+)
Ring 3 shouldn't be considered under any circumstances because Ring 4 exists. It has a removable battery, so it'll work with any house type. It occasionally forgets to record motion (with the default settings). If you don't want to miss recording people at your door, the battery will drain quickly.
---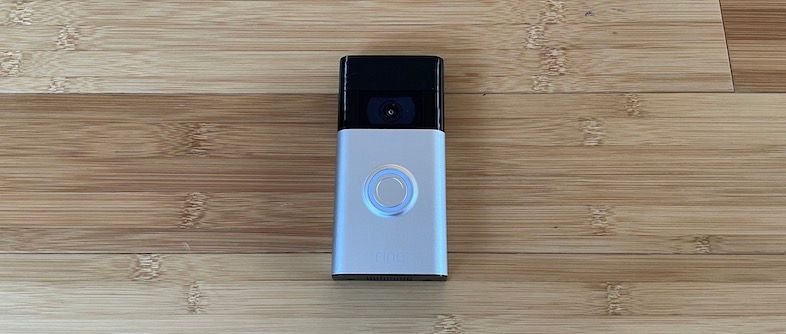 User-Friendliness (C+)
Motion Recording (C+)
Design (B+)
Get Ring 1 if you don't have doorbell wires or you want an affordable option. It's battery-operated, but the entire doorbell has to come off the door to recharge because the battery isn't removable. It has similar motion reliability and video quality as Ring 3, but it's just $100.
---
Want to support this blog? (affiliate disclosure)
I'm not affiliated with any of the products that I review on this blog. I always purchase them out of my own pocket to ensure that my reviews are unbiased. However, as an Amazon Affiliate, I earn a small commission (usually between 1-4%) on some purchases made through the links in my posts. These commissions help support my blog by allowing me to buy new products and produce reviews independently.