Eufy vs. Roomba: Testing Affordable Robot Vacuums in 2021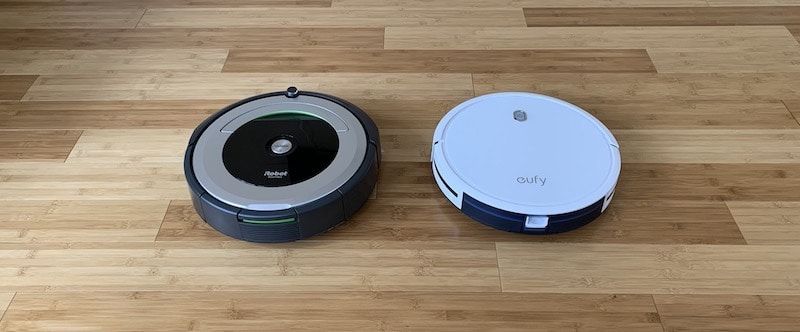 After testing 14 robot vacuums over the past three years, I determined Eufy RoboVac 11S is the best for most people because of its affordability, quietness, and strong suction.
Premium Roomba vacuums (over $500) are great, but the Roomba 600 Series (614, 650, 675, 690) is no competition for Eufy 11S.
Want to learn how I reached this conclusion? Read on to see the detailed breakdown of performance, automation, and longevity that informed my overall impression.
Navigation
Eufy 11S
Eufy has four different cleaning modes that you can initiate through the remote. You can have it automatically run, edge clean, spot clean, or clean a single room.
Because of its slim design, it's great for cleaning under couches and beds.
It's the quietest robot vacuum that I've ever tested. Ideally, you'd let it run its cycle while you're at work, but you won't be bothered if you run it while you're home. It can barely be heard from the other room. Even when it's in the same room, you can still watch TV.
You'll have to do traditional prep before it runs. You'll need to create a barrier with a physical objects if you want it to stay away from certain areas too. But if you don't want to use everyday objects as barriers, buy Eufy RoboVac 30C, which has magnetic boundary strips.
If Eufy gets stuck, rather than just shutting off (like other bots), it rocks back and forth to  wedge itself out. It's probably a smart approach, but when there's no way out, it becomes a waste of battery life.
Eufy doesn't do as well around stairs as Roomba. In my house, it got stuck rocking back and forth, while almost falling off the ledge, but it couldn't get enough traction to get out of it alone so it was stuck in an endless loop.
It slows down when it gets close to the walls. The benefit is that your baseboard won't get scuffed, but the downside is it doesn't clean the edges as well as Roomba.
Roomba 675
Roomba 675 is bulky, heavy, and thick so it gets stuck more often than Eufy. It's over an inch taller than Eufy.
Roomba doesn't have customizable modes. Just turn it on and let the algorithm run, or have it "spot clean."
Roomba has iAdapt Responsive Navigation. According to Roomba, its algorithm takes smarter routes than robots. But I didn't see this during testing.
Roomba was the loudest compared to all of the budget vacuums that I tested by a wide margin. It's not a pleasant sound.
The volume isn't a big deal if you schedule it to run while you're not home, but it's not something you want to listen to while you're trying to relax. Even with a door shut, you can still hear it in the other room. If you're in an upper floor apartment, this could cause an issue with your downstairs neighbors.
You won't have to schedule a cleaning often, but you have to do it directly on the Roomba or via the app because it doesn't come with a remote.
When Roomba detects dirt, a green light activates and it goes over the spot until the area's clean. Roomba's strategy is a disadvantage in real-life because of Roomba's short battery life. It'd get more debris if it kept moving.
Virtual Walls are a huge advantage compared to Eufy. They use IR signals to keep the robot out of certain areas without a manual physical barrier.
Aside from Roomba 690, none of the vacuums in the 600 Series include one out of the box. You can buy and set up unlimited walls for $40 each.
It bumps into things hard, and this can potentially leave marks on your baseboards.
---
Suction
Eufy 11S
Summary: In my staged tests, Eufy picked up 33% more debris on carpet and 60% more on hardwood.
Power:
Eufy claims it has 1,300pa of suction and from first-hand experience, the suction power is amazing.
Carpet:
Technically, BoastIQ is supposed to add extra suction when it reaches a carpet, but I didn't see this play out with low or medium pile carpets. I'm not sure where it'd work.
In my real-life testing, with rice and other materials, Eufy picked up more debris every time.
In my staged test, with rice in a fixed area, Eufy picked up 33% more debris during the five-minute timespan.
Hard Floor:
In my real-life testing, Eufy was the best performer on wood and other hard surfaces of any robot vacuum under $300.
In my staged test, with rice in a fixed area, Eufy picked up 60% more debris during the five-minute timespan.
Roomba 675
Summary: During real-world cleaning cycles, Roomba always comes away with less debris than Eufy. In my staged tests, Roomba picked up substantially less than Eufy.
Power:
From three years of anecdotal evidence and rigorous tests with a variety of measured materials, I can confidently say Roomba 600 Series vacuums are the worst-performing budget robot vacuums. I don't know if it's a lack of suction power, its dirt detection system, or the single brush that's to blame. But I'll let the numbers below speak for themselves.
Roomba gets caught up in circling around itself because it detects dirt. If the battery was closer to two hours, Roomba's dirt detection would make more sense. By the time an hour has passed, Roomba hasn't visited all parts of your house.
Carpet:
After running three tests, for five minutes each, Eufy picked up 33% more rice than Roomba in a small carpeted area.
Hard Floor:
After running three tests, for five minutes each, Eufy picked up 60% more rice compared to Roomba in a small area.
---
Runtime
Eufy 11S
The battery lasts two hours, which is better than Roomba. It takes about one hour and 40 minutes to clean my house (1,000 sq foot first floor) before it cools down and seeks the base.
It only runs for an hour in the max power mode, but there isn't much of a suction difference and it's louder, so I'd stay away from the max mode.
The dust tray is huge, easy to empty, and provides easy access to the filters. Because the dustbin is much bigger than Roomba's, the robot won't stop during a cleaning cycle due to a full bin. This is essential if you have pets because pet hair accumulates quickly.
Eufy does a fantastic job of getting back to its base when the cleaning cycle is over.
Roomba 675
Roomba 600 Series' battery life produces around 60 minutes of consecutive cleaning time before it needs to be recharged. It would be fine if it could find its base to recharge and finish the cycle, like mapping robots, but it doesn't. Roomba usually comes away with less debris after a cycle than Eufy.
The dustbin is small, and it's hard to empty the debris when full. If you have lots of pet hair it'll accumulate quickly and stop running once it's full.
---
Automation
Eufy 11S
Eufy 11S isn't compatible with an app, but I'm OK with that because most robot vacuum apps are relatively useless.
You won't get scheduling or phone notifications, but schedules can be created with the remote.
The remote needs to be in sight of the vacuum to send the IR signal to the vacuum. It's not a WiFi signal or RF signal, so it needs to be in direct view. Listen for a beep to ensure the schedule is set.
Some people have noted issues with the scheduling feature. Eufy representatives recommend resetting the clock by taking out the batteries and starting over.
You can't configure Eufy to work with Alexa or Google Assistant, but that's not important if you already have a schedule set.
Roomba 675
Roomba 675 and 690 have WiFi capabilities. Although, the app and robot initial setup can prove to be challenging.
Inside the phone app, a schedule for each day can be created.
The app provides logs of all previous cleanings, the robot's health, filter/brush warnings, and battery life, as well as convenient scheduling features. I love the phone notifications when the cleaning cycles are finished.
Roomba 675 and 690 have Alexa and Google Home capabilities. You can say, "Alexa, ask Roomba to start cleaning." While the skill is a bit wordy to say, it can be useful in some situations.
The idea of telling Roomba to go back to its base when a guest arrives is smart.
---
Longevity
Eufy 11S
Anker is a well-known tech accessories company that owns Eufy. You probably have one of their cables or power banks lying around.
I like Anker because they make reliable products and their customer support is the best in the business.
Not only do you get quick responses from the support team, but they're helpful and effective too. For example, I lost my remote, and they sent me a free replacement.
The downside is that they're not as well known for making vacuums, and they don't have a history of long-lasting vacuums.
Roomba 675
iRobot debuted the first robot vacuum, Roomba, in 2002. Roomba has the best longevity by far. iRobot has been making robot vacuums for 18 years, and they know what they're doing. That's good news if you ever need replacement parts or customer support.
Roomba robots have unique error codes and they're built to be repaired. Your Roomba will last for a long time, while that's not guaranted with other brands.
---
Which is best for you?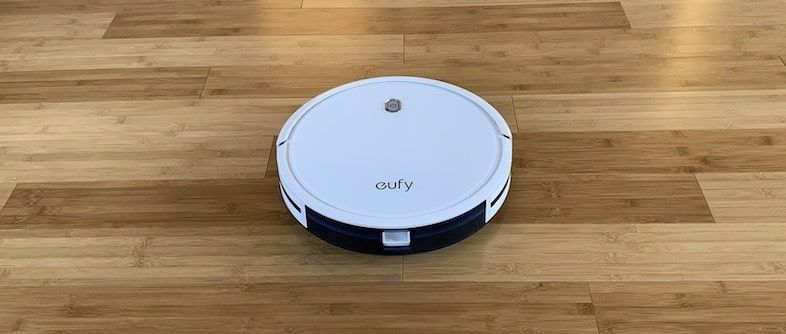 Performance (A)
Automation (C)
Longevitiy (C)
Eufy 11S if you want the quietest, thinnest, most effective robot under $300. It performs better on any floor type and runs longer than Roomba. Unfortunately, Eufy doesn't have app scheduling or smart assistant integration like Roomba 675 and 690 have.
---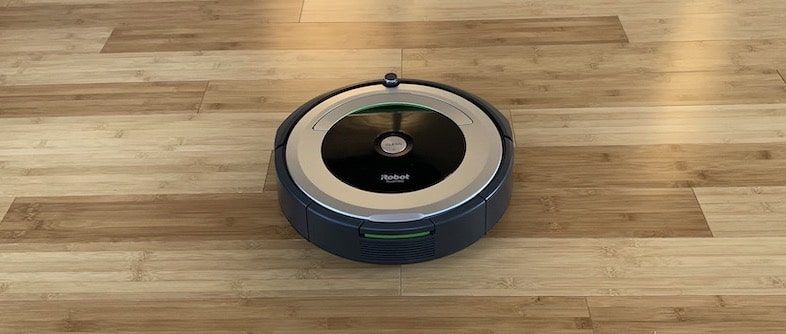 Performance (D)
Automation (A)
Longevitiy (A)
Get Roomba 675 if you want the most trusted robot brand or need smart assistant integration. Roomba 600 Series is a terrible value because Eufy is more effective and at least $50 less. There are great Roomba machines, but the bots under $500 are disappointing.
---
Looking at similar options
Eufy 15C MAX has slightly more suction than Eufy 11S. It's compatible with the EufyHome app, plus Alexa and Google smart assistant support.
Eufy 30C MAX has the same suction power and WiFi compatibility as Eufy 15C MAX, plus it comes with Boundary Strips (similar to Roomba's Virtual Wall).
Each Roomba 600 model has the same body with minor internal spec changes.
Roomba 614 doesn't have WiFi. It's the base model.
Roomba 650 and 652 don't have WiFi. They've been discontinued by iRobot, but can be found via third-parties.
Roomba 675 has WiFi for scheduling via the app, and Alexa and Google Assistant compatibility.
Roomba 690 has everything that 675 has and includes one virtual wall.
---
Want to support this blog? (affiliate disclosure)
I'm not affiliated with any of the products that I review on this blog. I always purchase them out of my own pocket to ensure that my reviews are unbiased. However, as an Amazon Affiliate, I earn a small commission (usually between 1-4%) on some purchases made through the links in my posts. These commissions help support my blog by allowing me to buy new products and produce reviews independently.