Annual Letter to Power Moves Readers (2020): What's Next?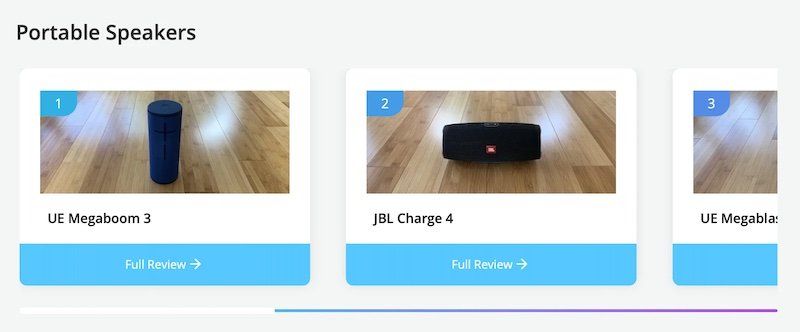 Dear Readers,
In 2016, I started Power Moves as an excuse to buy more tech devices than I needed, but it has turned into something that I work on every day as my only job.
We've had more than 3 million page views in our first four years.
Power Move's content and design have incrementally improved every day for four straight years. In 2019, we added a killer deals page, rankings page, and real-time search function. I know exactly what my readers want and I'm better at delivering it now.
But the last eight months have been rough.
Google's June algorithm update cut our search traffic in half.
More "reputable" tech blogs (e.g., Wired, TechCrunch, The Verge, iMore, etc) outrank Power Moves with 500-word fluff comparisons that lack real-life testing. These tech blogs have fine content, but one-on-one device comparisons aren't their focus.
If you want a tech blog that doesn't use the products that they write about, Power Moves isn't for you.
Power Moves is and will continue to be the best place on the internet to find real device comparisons in written form.
Time to ramp things up.
I've had tons of people reach out to tell me that they want more video content, but I've been hesitant because I didn't want video to take away from my writing.
But I see things differently now.
The best way to get Power Moves back and stronger than ever is to produce more content, better content, and content in more forms than just words. New content forms will make my writing stronger and more visible.
My YouTube channel will relaunch with a new video next Tuesday. My video skills may be mediocre to start, but each iteration will be better than the last.
I'll be more active on Twitter with tech tips and review tidbits, while documenting my journey too.
If free, unbiased, and independent tech coverage is important to you, I need your help.
You can help by subscribing, following, giving feedback, and telling your friends where to go when they need help deciding on a new device.
Follow:
Website: https://powermoves.blog/
YouTube: https://www.youtube.com/camsecore
Twitter: https://twitter.com/camsecore
2020 Goals:
Bring Power Moves back to its peak.
Send 24 newsletters.
Make 24 YouTube videos.
Get YouTube account monetized (2,000 more watch hours needed).
Go from 1.2k to 10k subs on YouTube.
Thanks for the support,
Cam